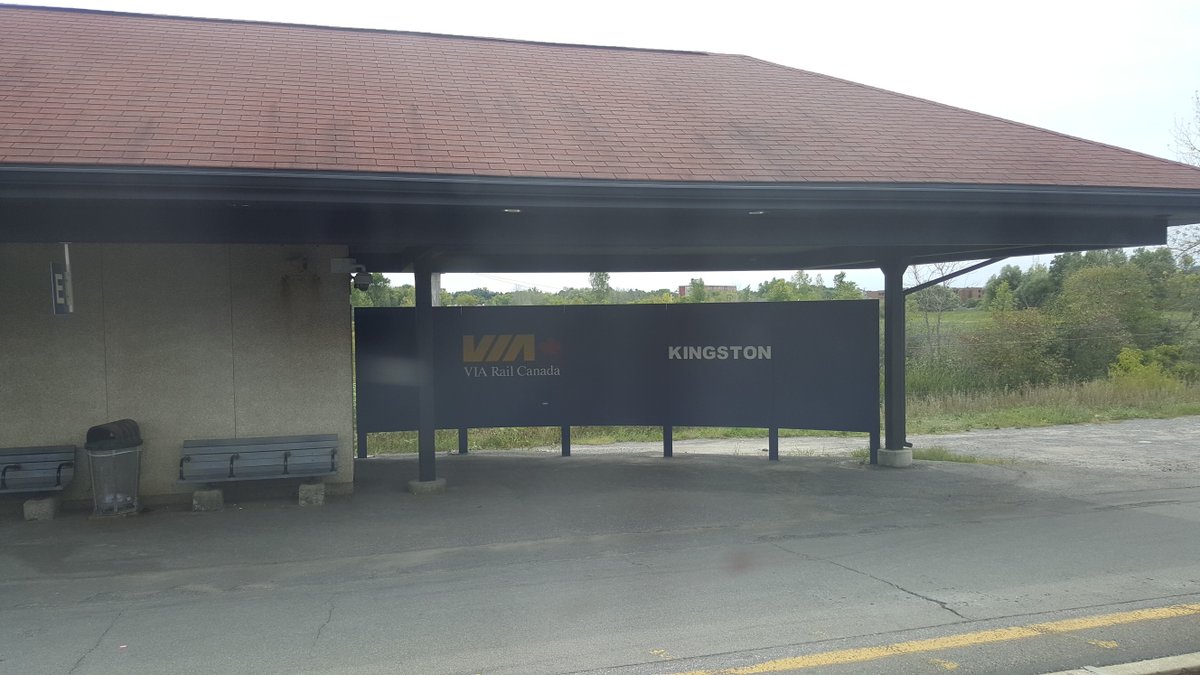 The week saw a sweater weather day but now the house is hot and humid again. Spring was late be summer is holding on by the hair on its chinny-chin-chin. The Beer Nut was by over the weekend. I mean he went by… on a train. He took a picture of where I wasn't standing to wave at him as he went by. His half month-long Twitter diarized trip to Quebec and Ontario so far is like the stay-cation I could never afford. I am just happy that he discovered where the beating heart of Canada can be found. That a view! We really do put out best foot forward for the rail traveling public, don't we.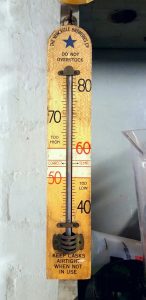 The Tand starts us off with a fabulously clear discussion on what is needed to handle cask ale properly and there is a simple set of rules to follow:
They all begin with C. Cleanliness, condition and cellar temperature are the basics. The other is somewhat contrived, but is chronology. Time. Rack the beer to settle. give it a day at least. Vent when the beer has rested. Know when the beer went on and when it ought to be sold by.
He himself aka Tand no doubt would appreciate the cellar instructions and cellar thermometer posted by Brad Wright on Wednesday.
Neolithic beer questions! It's all about the neolithic this week it seems. What did they drink at feasts? Did they brew bread before they baked bread?
More mod-ren-ly, the Pursuit Of Abbeyness posted some thoughts of the state of "craft" as illustrated by two neighbouring breweries in Cornwall, England. Among other things, it is a good reminder of how not all craft is created equal:
Rebel was established in 2011. Verdant started in 2014, but arguably did not hit its stride until it upgraded to its current, 16-hectolitre brewery in October 2016. Rebel is barely known outside of Cornwall. Verdant is now one of the UK's most visible craft breweries, a producer of sought-after beers that receive enthusiastic reviews across social media.
This line about Rebel is fairly brutal: "The beers are the sort to win CAMRA awards, but not the sort that grabs the attention of the urban Millennial on the look out for the latest craft-beer sensation." Given that knowledge, is investing in beer any less of a crap shoot these days than it ever was? Strong on average but fickle in the particular.
Jordan illustrating the only thing he remembers from those undergrad years. Ouch. Right in the brain pan.
Beer community spirit, graphically illustrated: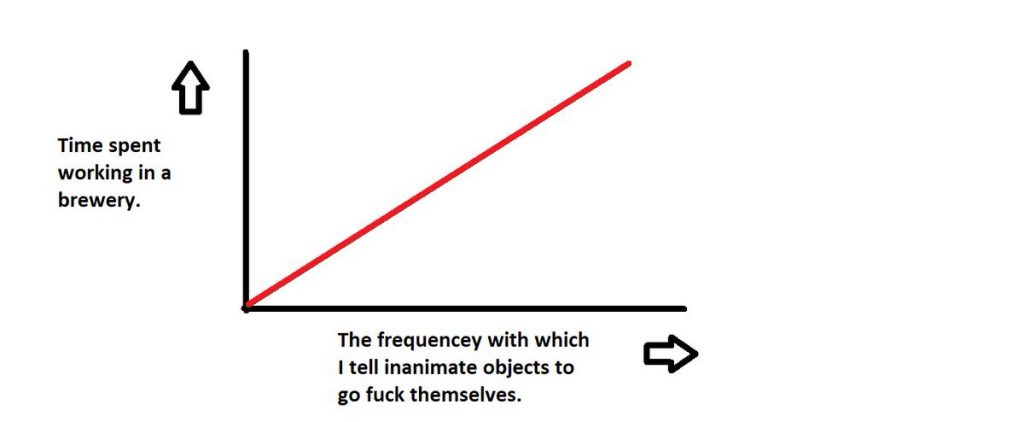 Speaking of the organized representation of data, Jeff published the results of the survey he was running on US brewery staff compensation. The results are both rare given how little actual use of stats is applied in craft beer (other than as compiled for compromised PR purposes) and useful given the focus he places on real issues:
I gave respondents a list of other benefits employers sometimes offer their workers. Nearly half of respondents (45%) received no additional benefits beyond PTO and health care (if they received those at all). Of the benefits I listed, only training and retirement planning were offered by an appreciable number of breweries (29% and 32% respectively). I was shocked to see that not a single brewery in this pool offered child care. 
Jeff was encourages by the findings but I am less impressed. Saddened even. For all the money in beer there seems to be little money in beer. Still, fabulous work by Jeff.
's'truth: every city needs widely available, low-priced craft option.
This is a hard one to sift: a US craft brewery doing a crowd funding campaign to move because the area's presumed gentrification did not occur:
According to the Star-Tribune, owner Kevin Welch moved into the overwhelmingly white city's most diverse neighborhood where he "hoped to be part of West Broadway's transformation." Instead of a "transformation," though, Welch and his employees have witnessed violence and seen customer's cars damaged. They complain that "biker gangs started peddling drugs in the alley" outside. The last straw was a fatal shooting of a black man who is unnamed in the Star-Tribune story, Steven F. Fields. Fields was a hotel employee who was smoking a cigarette when he was murdered.
Reactions not entirely sympathetic. I'd like to know what the realtor's advice was.
Finally, Ed posted some science-y stuff about brewing that maybe 0.1% of you will get. Gems like this:
Brewers can have problems with processing aids. Antifoams in Fermenting Vessel can clog cross flow filter membranes over time, though this is not a problem with kieselguhr filters. Single shot PVPP may also cause problems with cross flow. Tannnic acid can be a great help but can cause problems if added immediately upstream of filtration.
What the hell is that about? What the hell is a "kieselguhr filter"??? I am glad that there are people like Ed out there worrying about that stuff so I can just concern myself with what is tasty in the glass.
That's it. One more week of news for the summer of 2018. Baseball in coming into its last handful of regular season games and the NHL is starting camp. Three months to Yuletide. There's still plenty of veg in the garden but… but…