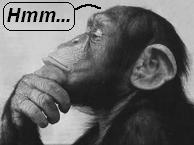 That is surely an unkind thing to say but recently I read a fascinating book about the first leader of the good if extreme folk who settled Boston, Massachusetts in the early 1600s. In that book, I came upon the distinction between "puritanism" and "precisionism" which boiled down to the distinction between the passionate approach or a technical approach to matters of correctness in faith… and the precisionist's need to be correcter than the next guy. I was reminded of the distinction when I read Martyn's strongly worded post this morning about some unfortunate things said by Colin Valentine, the chairman of the UK's Campaign for Real Ale:
Excuse my intemperate language, but I've just been reading some total lying crap by the chairman of the Campaign for Real Ale about beer bloggers. Apparently we're the "bloggerati" (eh?), and we're "only interested in new things", and for beer bloggers, Camra's "40 years of achievement means nothing, as the best beer they have ever had is the next."
Sitting at a distance across an ocean and up a rather large river, I have wondered about the point of CAMRA's pronouncements from time to time. At one level, it's really just like an automobile club offering discounts to members and lobbies for sensible things like pouring full measures. But the organization is also argumentative and seems to lack its senses of humour and perspective. For example, CAMRA is as much anti-keg as pro-cask. And now it appears to be anti-beer-blogger.
To be honest, I couldn't care less what Colin Valentine thinks, says or has for breakfast as he represents a financial interest in the brewing trade that is as established and self-serving as any brewery or pub chain or industry publication. He also no doubt has an abiding faith in the correctness of doing so. But, regardless of correctness, Valentine has a huge stake in making sure CAMRA continues to be considered the authoritative voice on things beery within the marketplace of ideas. And if Dredgie is correct – and I am not quite sure he is – beer bloggers are the new vanguard of modern beer media. Which means a threat to CAMRA.
Which brings me back to those first Bostonians. Who in the beery discussion are the puritans and who are the precisionists? And who are neither?