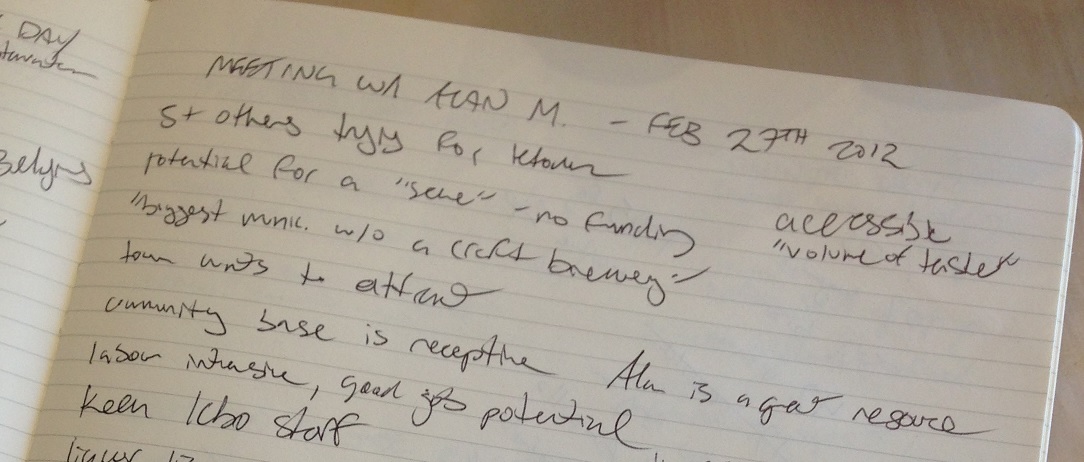 It's been busy at the system admin end of the blogging life even if not so active here out front. Since mid-October, I have happily shifted over 650 posts to the new WordPress platform and am starting to see a bit of daylight. There will be an opportunity to receive a bulk loading of posts in a few weeks but I wanted key posts well in place before that happens. To get the house in order. In doing so, I have had the experience of reliving my last 14 years or so as a public writer. It's very instructive. There seem to be clear phases to my – and our – beer blogging, the fourth or fifth of which we are in now.
a. The first from maybe 2003 to 2006 was marked by reviews, by news items about beer taken from the news, by figuring out the lay of the land.
b. Then the beer blogging explosion of 2007 to, say, 2010 saw a lot of active discussion including plenty about the role of beer blogging. And the Xmas photo contest going full speed. Participation was riding high.
c. Next, we have the difficult period. The Oxford Companion to Beer was a problem faced in late 2011. In May 2013, we lost Simon, one of the brightest beer bloggers, the bringer of viciously accurate humour.
d. An about turn led me more deeply into history in 2013-15, building on the Albany Ale Project, as well as utter dissatisfaction with the state of things. The self appointed consulto-expert. The acceptance of the shoddy. The rise of unaffiliated certificate programs. Three books resulted. New York City history in the 1700s began to get unpacked.
e. Next and up to today, the sudden great collapse brought on by a number of things like the great buyout phenomenon, murk, short form social media, long long form amaze-balls storytelling, the deletion of old blogs and All About Beer sucking up all the beer bloggers ideas and then dulling them down for general non-boat rocking comfortable digestion without much resulting chitchat. Yet, despite this, this is now the time of the wonderful rise of the many and tiny and clever as well as, perhaps, a return to more of the substantive sort of books 2010 promised.
That image up there? It's from the journal of the Napanee Beer Company's Geordan Saunders. When I stopped in there yesterday while on the road for the first time to see how things were going since they opened last spring, we immediately had a "I know your face" and "And I know your face" moment. Four and a half years before he had popped into my office to ask me what I thought of his dream to be a small town brewer. Good thing I was helpful (or at least not a big wet neg) as their beers are fabulous – in particular their Blacklist, a schwarzbier. When I thought about it, at least three of those chats have now been followed by brewery openings in my area.
I don't know if I am a great resource.  Geordan was kind to think I was. I do know, however, that reviewing all these posts and ensuring my favorites are well manicured and comfortably housed has led me to realize there is a point to it all. The collection as a whole traces the arc of something. Something continuously moving forward inveigling itself into the culture. It's reminded me to be very hopeful.