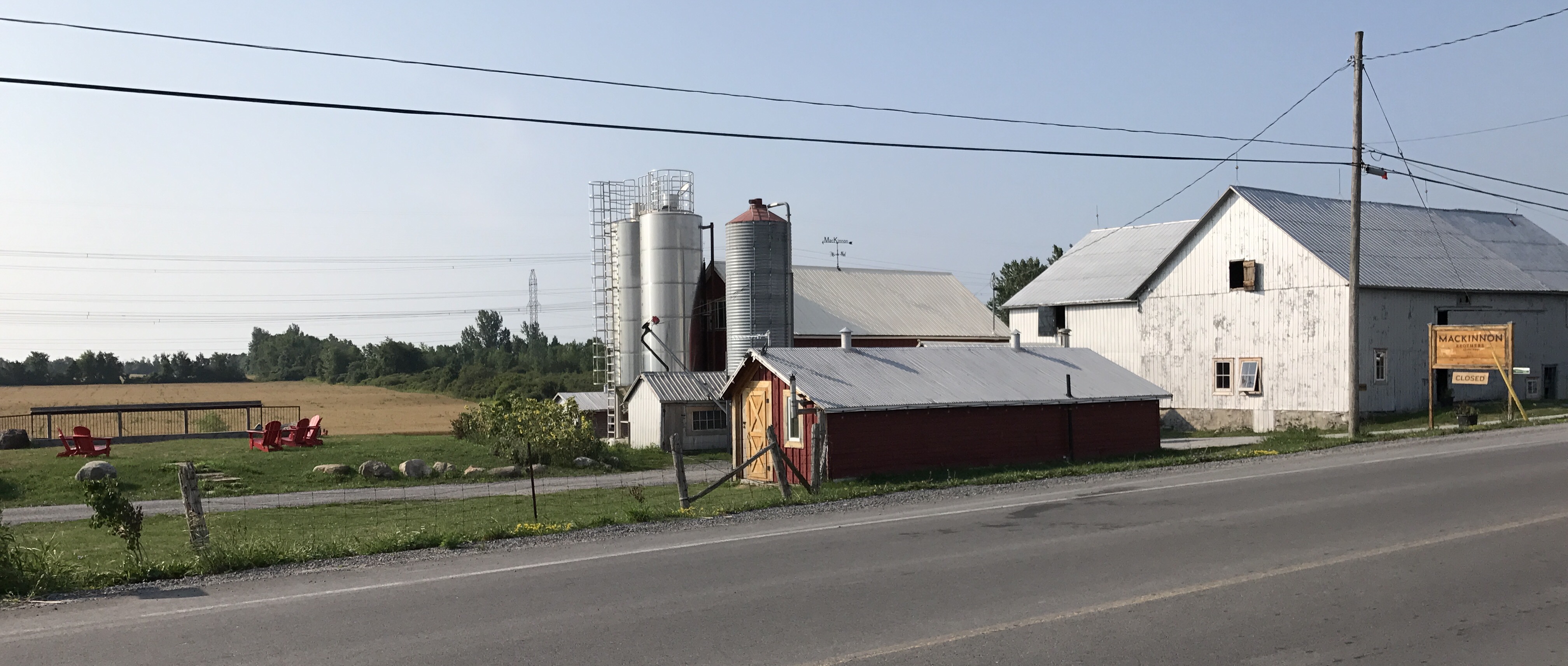 The day started early and I bombed past MacKinnon Brothers – the farmstead brewery in Bath, Ontario – to see if the barley was coming in. No one seemed to be around so I headed along. Probably got themselves all out into the fields at 4:45 am or something as city folk like me snored.
Following a route I took in April 2015, I grabbed the Glenora Ferry and headed past Picton into wine country. As the law demands no one sells before 11 am, I used the time getting miles behind me. Off the Schoharie Road, I headed down a familiar gravel road and  grabbed local Chardonnay at Closson Chase and Gewürztraminer at Lacey Estates. I chatted with owners Liz and Kimball Lacey about the challenges of the heat that had pounded the region as well as the lack of rain. Their main fields sit on a hill back of the Closson Road. He said it was about 37C out there before taking the humidity into account
After that, I headed south to find Karlo Estates where we discussed the poor season of 2017 and how some wineries were having a difficult go. At this local level, it is the realities of farming plus the lack of tax advantages others enjoy that make or break a year. Rieslings made with grapes from Devil's Wishbone back from near the ferry as well as a rose were stashed as I headed off.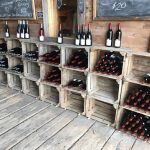 555 Brewing Co. is at the west end of Picton's downtown strip. It has one of the most attractive patios that I have seen attached to a brewery, out front. Lots of families were having lunch as I grabbed some beers, mentally noting to spend more than six minutes in the place.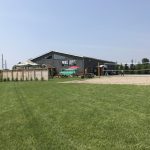 At the northeast end of Picton, I grabbed a six of cream ale at Prince Eddy's Brewing Co. which was just setting up for the day. The BBQ smelled very good but I had miles to go before I could rest in the shade of my own backyard, given the humidex was pushing 40C. Again, my six minutes on site were not nearly enough. But I was shopping and driving today.
About 5 km to the north of Picton, Parsons Brewing sits back from the road at a curve on County Road 49. There were beehives beyond the parking area. Chatted for a bit with co-owner Chris Parsons as he ran a very busy bottle shop. We swapped Japan related Warren Cromartie anecdotes. I grabbed some beers. In the dining area and out on the lawns, families were having lunch as kids played.
Having filled the cooler and then some, I turned east again through Napanee and on to MacKinnon again to the north of Bath. Driving south on County Road 7, I crossed over the railway tracks and came upon their red combine harvester taking in the barley. The fresh cut stalks shone gold. Dan at the bottle shop told me it wasn't a field of malting barley but they had 50 acres of the beery stuff out there waiting to come in. The brewery is part of a family seed grain operation. You remember Dan, right? The brewing gent who stabbed Craig Gravina for historical purposes back in 2015.  I had a sample of Dan's new wheat ale. Lovely stuff. Here are a number of tiny moves of combining the barley: one, two, three and four.