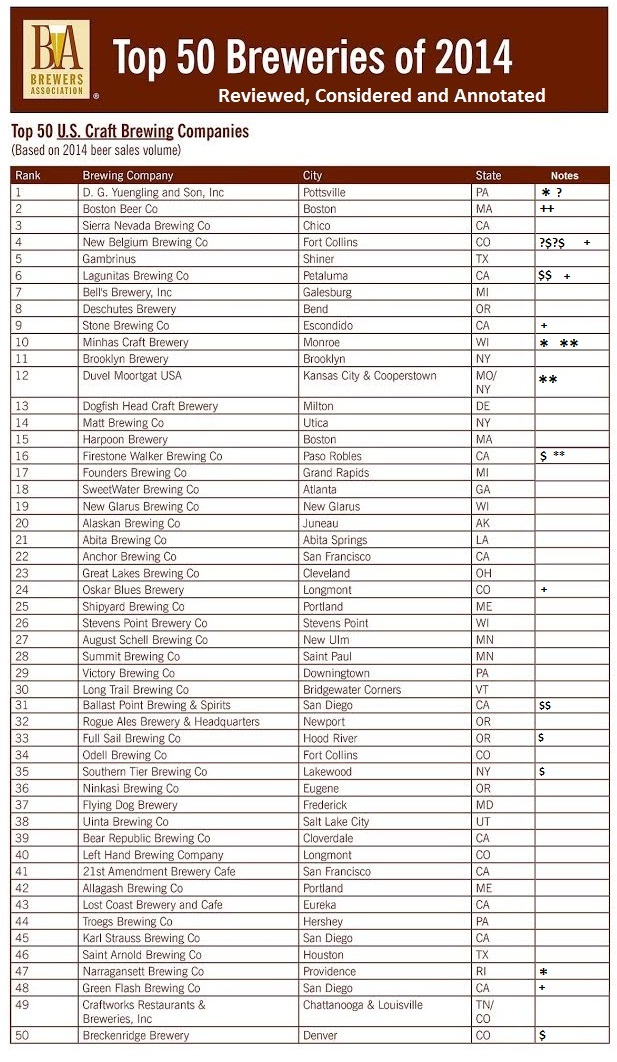 Over the holidays, I was thinking about what to do with this blog in 2017. It's been a heavy slog over the last few months ensuring the important and favorite and representative bits of bits of 10,000 posts get across the River Jordan to the next bloggy life but that's largely behind me now. What I need to do now is look ahead and take on the new opportunities that the coming year offers in style. It a bit of panache. Even. Maybe.
A lot can happen in a year. Last year this time we were still in the grip of learning that US craft brewery owners were (horrors!) not all evangelists willing to starve for the cause. No, the sweet taste of gravy was too much for many – or the actual goal all along. Click on the score card and have a look. You'd have a hard time filling that chart out properly now. You might need different colour pens. Funny thing –  no one really cares now. As is often the case with the leadership clique within even a small circle, they are barely missed as others are ready and willing to fill the gap. Beer is nimble like that. Beer itself is a survivor. The survivor. The rest of it all comes and goes.
Not sure blogging is surviving along with it. I could try out a new structural twist like the B+B "Breakfast Debate"… except I am only one person and I wrote my homage in two-fisted dialogue to The Compleat Angler with Max a few years back. But I like the idea. Keeping it fresh. These winter months are great for working on an historic era, for working through a data base. I have a notion to work away at the erroneous ideas that (1) temperance was some sort of trick played on the many by the few and (2) that, contrarily perhaps, it was all that effective. And greater early 1900s social history. I sit above a small outdated law library. It's great stuff and holds masses of facts proven by evidence, tinged with authority. Rare.
I would also like to figure out a way to crack the nut of getting into the ledgers of contemporary craft brewing. What are they actually up to as businesses? It's the only way to break the cycle of brewery owner cheery pozzy obvsy bios we've been stuck with for the last few years.* You would have thought that the craft sellouts would have taught a lesson but gate-keeping editors will have their way. The narrative must go on. And it will be even more popular in the new Trumptastic era. Boo to the questioners! Down with those losers asking "why?"!  Hmm. I would need to present it at a statistical abstraction. And I would need some helpful assistants in the business offices of craft breweries. Any takers? You can voice flabbergasted serious objections in the comments below and send me your non-disclosure agreement template to beerblog@gmail.com. Let's talk.
What else can I do? We do? I am interested in another unpopular idea. What is it that makes us lose interest in novelty, makes us find a home in certain pop culture things like beer? Most folk I know have packed in chasing the beery tail. Novelty is for novices. Some lasting things are actually better. Think of it this way. I am a lucky man. I was 14 to 24 from 1977 to 1987 which means I was in the front row to a very strong point in pop and alt** music history. I have not been persuaded since that another period is superior but I also realize its not only the music I heard but that I was that age in my life when it was popular. I would hope those years were golden for each of us – though being 14 in 1977 was pretty sweet. Does the same idea work for good beer? Will we all just end up accepting Rochefort is fabulous or will today's twenty somethings actually get a bit verklempt over memories of weird fruit flavoured gose thirty years from now? Could you imagine? It's be like getting nostalgic over Mumford and Sons.
So. Any suggestions? Any idea I might explore? Conversely, any lakes you might, perhaps, direct me to jump into? I am for too entrenched to care if you take offense. Last year saw a peak in the "how dare you!" emails suggesting a personal slight directed to folk I really never thought that much about. Could you imagine thinking that much of yourself that you took the minute and 27 seconds of deep consideration it took from outrage to pressing send? Well, we won't be having any of that in 2017, will we. Nope! And that is because this is the year where people get a grip, learn we are not each the centre of the beery world and get about doing what needs to be done!
Remember: it is only beer and, by way of corollary, you are only you. Well… fine. Can we at least start with this is the year we give it a try?
*aka "it's amazing work – but, trust me, everyone is broke."
**Is it too soon to use "alt" again?