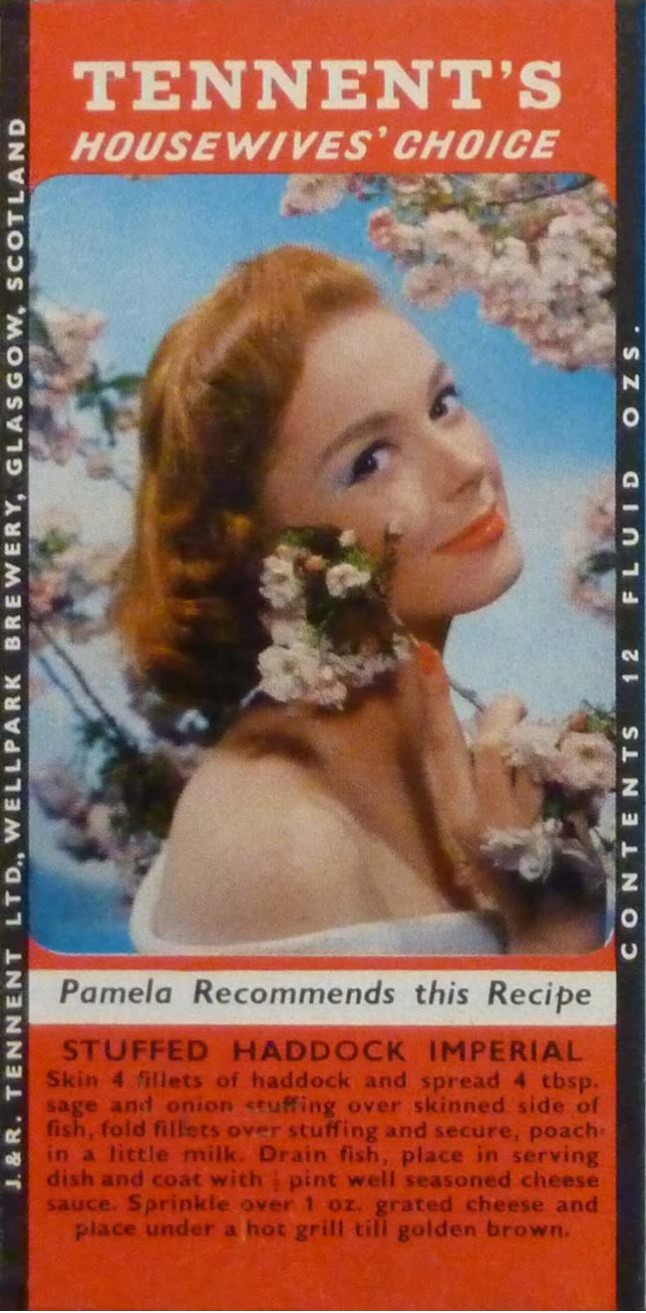 Happy Valentine Day. Or is it Valentine's Day? Never sure. Me, I grew up in a florist's household and, as a young lad, was a Netherlands-trained wholesale florist myself. So, I pretty much have burned the entire thing out of my consciousness. Watching people line up to pay $80 bucks for roses when $25 worth of fresh red tulips was the smart move gets depressing. You worried about the big macro industrial beer trade? Worry about the big macro industrial rose trade. Just sayin'.
In other VD related news, thankfully the "what beer to pair with chocolate!" story and the "how to confront your date with beer on your big day!" story seem to have both mercifully gone away. Did you see as many? It feels like something grew up, like watching your teen finally eat a damn green bean. Time to get back to a more honest, wholesome approach. Hmm… stuffed haddock imperial sounds pretty good, actually. Thanks Pam!
Other than that, as I mention above there is plenty of heat in the real news left in the last few weeks of winter. For starters, Jeff shares the news that Portland, Oregon's seemingly perhaps formerly beloved BridgePort Brewing has shut after 35 years:
This will hurt the soul of many Portlanders. Even if BridgePort wasn't locally owned, even if it wasn't making interesting beer, and even if the pub had been turned into a wannabe Chili's, it was still the oldest and perhaps most important brewery in the state. Exactly 20 years ago, we lost a monument to Oregon beer when Miller shut down the old Henry Weinhard brewery that anchored downtown. We will lose the most important remaining emblem of our brewing history when BridgePort shutters its doors thirteen blocks north of Weinhard's.
Keep in mind one thing. This and the other closures being reported in 2019 are occurring in an economic upturn.  What will happen if the economy starts to actually wobble?
If that sort of prospect weren't bad enough, Robin rightly blew a gasket (as did many many others) over an entirely unnecessary but utterly sexist and creepy story run in the Great Lakes Brewing News:
This post isn't going to talk too much about beer, but it's something related to the beer world. Primarily one of the many things wrong with it in regards to its treatment of women. No no, this isn't going to be talking about a sexist label or a really bad PR gaffe in which a rape joke was made. This is a special kind of trainwreck.
In response, the author/editor/publisher indicated that it was all a one off satire. Problem is… there was nothing satirical about it. Also, as I was able to show via a couple of tweets, the GLBN has had a long standing habit of publishing the author/editor/publisher's pervy creepy personal fiction for over a decade. Breweries (including Fat Head's which has supported with advertising for years) have now begun abandoning the publication. Nice to see, by the way, someone turning the stupid immortal Calagione statement that the craft brewing industry is "99% a**hole-free" back on itself. 99% asleep at the wheel on such matters might make for more accurate math. More here at a Wednesday round up in Detroit's MetroTimes.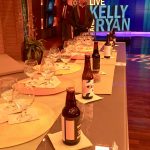 Entirely to the opposite and building on his Beer 101 webcasts that mentioned last December, Garrett Oliver proved again why he is the leading spokesperson for good beer in North America when he strode upon the small screen on US broadcast morning show LIVE with Kelly and Ryan under the FeBREWary banner:
Look alive, peeps! In the green room about to appear on @LiveKellyRyan. We're going to improve your Monday! In the meantime, the chocolate chip cookies in the green room are pretty good. The life of the modern brewmaster is a strange thing….
Discussing good beer with the authority the O.G.G.O. brings is a rare thing indeed. Placing it on a normal everyday national forum like that was almost a shock. Here is the four minute segment.
In other good news, Anchor Brewing is thriving and going union!
There are approximately 70 full- and part-time employees in the bargaining unit, spread across the Anchor's production facility in the Potrero Hill neighborhood and its taproom, Anchor Public Taps, across the street. The brewery employs approximately 160 people total, including white-collar workers…
Video of the week: drunken horse riding in England in 1972.
Floorboard story of the week: early 1900s Danes hid brewing archives under them.
A drinks man,  the roaring boy has left us.
Graham Dineley* has posted something of a personal history of coming to beer which entirely parallels mine – 1980s home brewing along with Dave Line's books:
My first Baby Burco on the left, on it's third element, is now relegated to heating sparge water. In the middle is my last remaining beer sphere, Peco mash tun and demi-johns. Inside the blue sleeping bags there is 10 gallons of beer in the final stages of primary fermentation. I bought my ingredients from Hillgate Brewing Supplies in Stockport, the shop mentioned by Boak and Bailey. It must have been just after the shop had changed hands from Pollard. The man running it was John Hoskins, if my memory serves me right. I would phone in an order: "Two of page 88 please" and pick it up the next day. He would make up recipes from David Line's "Brewing Beers Like Those You Buy", which was a boon for a novice brewer without any scales.
A Burco! We had a home brew shop owner in Halifax that would lend out Burcos for free like a beery private librarian when you bought your malt and hops. Fabulous. And a completely different route into good beer than the authorized version would let you believe.
Speaking of rambles down the unilateral memory lane, I might be coming around a bit more to #FlagshipFebruary even if the month is long and, frankly, chores are being missed.** It's a good measure of which memories are considered important to some – naturally I suppose given the model includes allocation of stories through the assignments. Not everyone gets to choose Sam Adams, for example. So what has week two given us? I hand't paid much attention to  New Zealand's Epic Ale which seems to be a clone of a mid-2000s C-hop brew. Good for the Kiwis getting a day. I've like most New Zealanders I've met. Similarly, Evan wrote glowingly on Samichlaus which is a beer I regularly pass when shopping. Racing to be the strongest beer was like being the hoppiest – a bit of a genetic dead end in good beer but still Samichlaus hangs on. Having passed between breweries, it's a flagship in the sense that war prizes can stock a naval fleet.*** Two more weeks to go. Crickey. No suspense that SNPA will be the last one reviewed, right? Bet it gets ripped. No? You're probably right.
Well, that's enough for now. After last week's update Maureen gave high praise. I am simply grateful that somebody reads this stuff. It's all just talon sharpening for my real world life. Well… and temper tempering I suppose. Best not to ask my inner voice too many questions. Unlike Boak and Bailey on Saturday and Stan on Monday whose more cogent thoughts should set you off in all sorts of new directions. Two weeks to March! What will March stand for? What will be it's new hashtag? We'll have to think about that.
*Yes, indeed.
**Nothing tells you there is a bit of confusion more than GBH insisting there should not be confusion and that he/they/it are confused by it. If people only understood how smart they were they'd get over all the weirdness.
***Whose navy indeed!