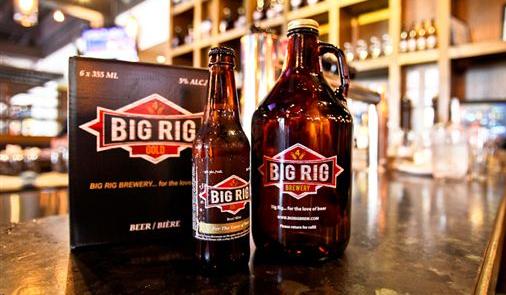 A rather odd review of a brew pub in the Ottawa Citizen whose only value from a brew point of view is the brief introductory comments on the state of the competition in town:
How to tell apart the national capital region's numerous and newish beer-themed eateries? Lord knows I've struggled. Here's my breakdown, peppered with superlatives. Beer Brothers Bistro serves the best food. (That the venue doesn't brew its own beer doesn't disqualify it.) Les Brasseurs du Temps in Gatineau's Hull sector makes the best beer. Mill St. Brew Pub has the best location. The one with the most locations — five — is the Clock Tower Brew Pub chain. And Big Rig Kitchen and Brewery, which opened in June with Ottawa Senators defenceman Chris "Big Rig" Phillips as a partner, is the sportiest and most celebrity-driven.
This is something of a good precedent, an actual attempt at comparison. It is at the outset of a review of the last one, Big Rig and does a decent job getting to the point. When, as with this article, the general media present information about beer and pubs it can go one of two ways. It can be clueless which is dangerous when the uninformed writers idea of what is great is not all that great. Or it can be more honest and direct than a beer media insider already known in a relatively small circle players. Unlike the first, the danger arises from the hedging of a direct concern, the use of oblique critique to avoid stating a harsh reality. After the introduction above, however, this review takes off on a third route. It does not mention the beer. I read the article a few more times just to make sure. The space is declared something of a large sports swag echo-ridden cube. The steak was the thinnest ever encountered. We learn that you can view the brewing equipment and that the customers are "hundreds of boisterous, beer-fuelled diners" but not a word on the beer itself.
What do you do with this sort of review that only references the key product of an establishment once it ends up as content of the patrons' blood streams? I have seen beer being treated beneath contempt before but I am not sure I have seen it treated beneath all observation.