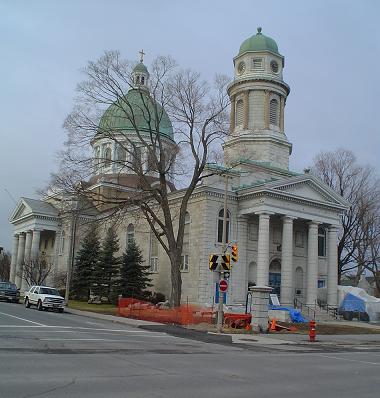 Double domed because they could
In the second of a continuing series, I appear to be working out issues I have with domed buildings. This is the head of the Anglican Church in Ontario which sits a couple blocks west of work. There are two parts to it each under its own dome and the foreground one facing King Street East has a dandy smaller dome – verging on cupola – whose gold on black clock faces are quite the thing.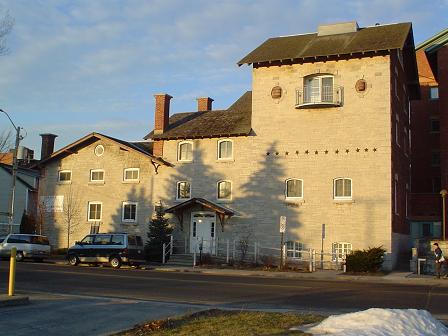 210 years of brewing and office rentals
Another great building is down by my parking lot on Wellington, north-east of work. This was a brewery – apparently second oldest in Canada according to a picture at the Kingston Brew Pub. The brewery as a company started in 1794 but there was a move back from the street when the public road when through so these buildings are more in the 150 year old area. You can see the tower used in high fallootin' industrial production of ale in the later end of the 1800's as it was easier to lift all the ingredients up at the start of production and move them down through mashing, sparging, fermenting, casking, etc.