The father of my Owen Sound connection was a chaplain in the First World War, Rev. William James Whillans of Winnipeg. This evening, hunting through photos, I came across a post card sent from the front as well as a few others. He is the jaunty gent in the lower right of the first photo.
This is an example of the postcards I discussed in an earlier post. As you can see from the photo below, he was involved with those doing the fighting.
…with a few of the saved from the trenches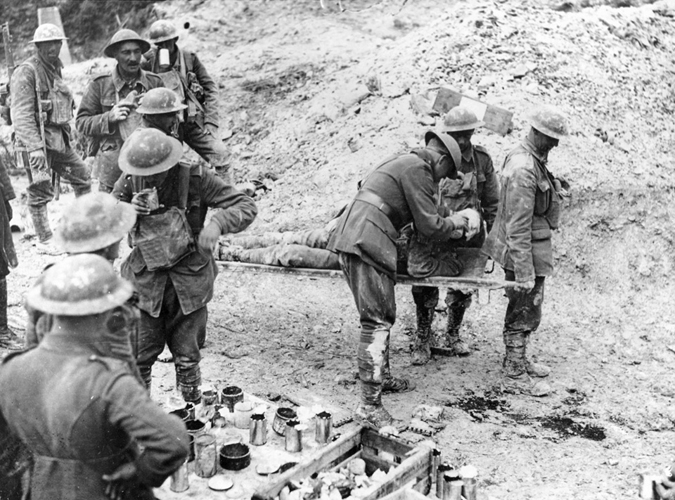 …in the trenches… 
…and Rev. Whillans with one particular bear brought from Winnipeg during WWI.