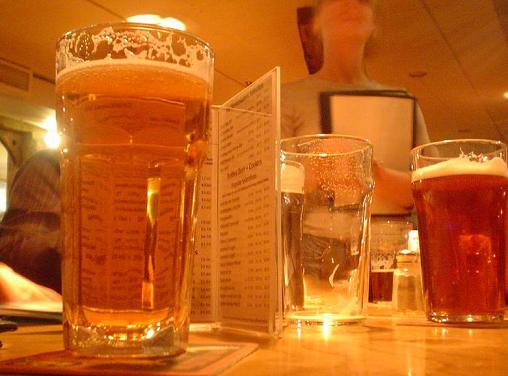 I was in Toronto for a few days this week and was able to stop by a brewpub called C'est What. I have some notes to add later after I dig through my stuff but wanted to get these pictures up.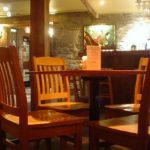 The Next Day: I appear to have sprayed my things with notes-be-gone so I'll do this from memory. I tried two of their own ales with my Porter Beef Ribs and like both a lot. The first was the redundantly named Brown Mild Ale. While it is true there is a style of beer that is a light coloured mild, it is rare enough that it is an exception to the general principle that mild is brown. At 3.3%, it is the right strength for a session of supping. The beer menu said it was nitro dispensed meaning instead of being pushed by the normal CO2 there is a measure of nitrogen added. This is the same idea behind cask flow ale in a can that leaves a tiny fine head. With this real ale, it works very well giving a creamy head that incorporates many of the flavours of the yeast. The beer was creamy with chocolate and walnut flavours. The hops were subdued giving a bit of structure to the finish. Very nice.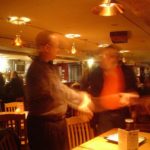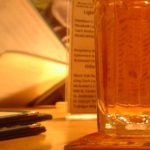 At the heart of the ale there is fresh clean water, exactly right for the style. This beer alone would bring me back to this pub. It is a beer that every brew pub should offer, that and/or ordinary bitter, a low alcohol version of a hopped light ale. My only complaint is that it costs the same as the other stronger ales. As 60% of the ingredients go in, ther should be some accomodation in the final cost I pay. That being said, $5.18 CND for a quality real ale pint is a good price.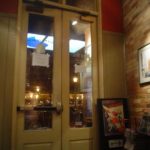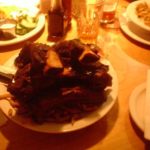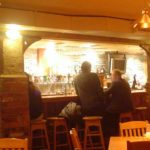 The second ale I tried was their hemp ale. This is a favorite of mine whenever I have had it, the hemp replacing or adding to the hop effect. Depending on the amount and selection of hooping, the tastes can be quite different. In this version, it is basically a basic best bitter of 4.5% to 5.0% in terms of mouthfeel which has a layer of sweet green vegetableness added to it. And the green tastes like…fresh broad beans. Should gross but it is not. Quite good with the ribs.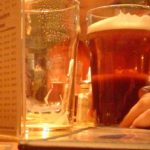 The ribs themselves were worth attending again, though the were a smidge underdone for my liking. Meat should fall off ribs and the inner tissue should have essentially melted away. There was a bit too much of a gnaw to the meal but in terms of flavour and texture it was spot on. Served with a spring salad overly drenched in dressing and tastey fine cut herbed french fries. You can order extra ribs and I did, hence the Freddie Flinstone pile on the plate.
This is the second time I have been to C'est What and each time I think there is something less manic about brewing that I would think normal. Less brewiana-esque than most and a little cool or, better, laid back. But I suppose that is the market they are playing to. Odd to see errors like the menu saying Black Sheep Ale is from Scotland when it is from Yorkshire. Nerds usually do not get that wrong. That being said, the quality of the beers – especially in terms of the yeast selection – is as good as I have every tried.