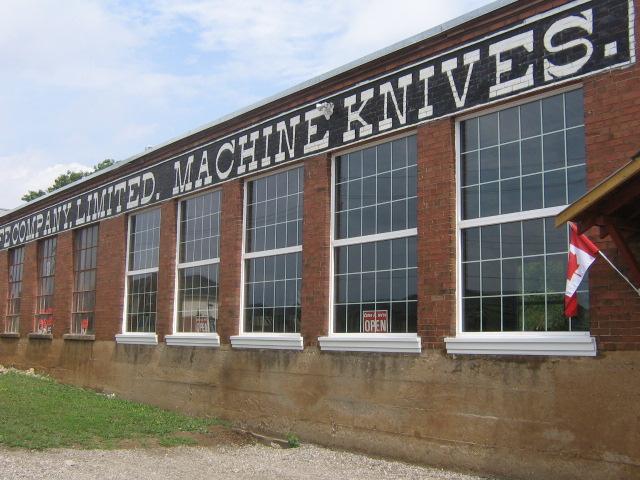 If Canada has a hub of microbrewing, a very good argument could be made that it is in the cluster of smaller cities around Kitchener-Waterloo, Cambridge and Guelph about an hour west of Toronto. Off the top of my head I can think of seven or eight breweries in the area. Maybe there are more but however many there are the newest is Grand River Brewing in Cambridge's old Galt district.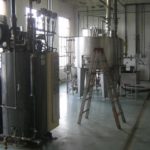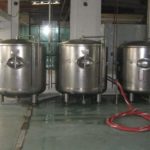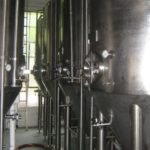 We stopped in on a two day weekend zip across the Province and were very happy we did. Although they have not been open long, they already have ten draught accounts including some with the finer beer bars of Toronto – and apparently a brisk trade in growlers if our short time at the place was any indication. The brewery is housed in an old knife factory, a long and narrow building lit by sunlight. Even on the largely grey day when we were there, there was plenty to see in the large reception hall and the adjoining brewing rooms and plenty to sample, too.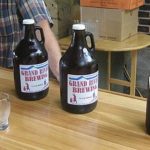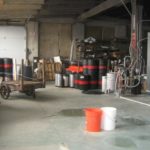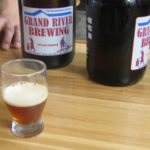 I heard about Grand River from the discussion on The Bar Towel, like this thread discussing Grand River's Mill Race Mild. Hearing there was a mild out there to be had was reason enough to stop to check it out given all the interest in session beers as well as my own home brewing interest in milds. But when I got there I found out from one of the owners, Bob Hanenberg, that all of their four beers are under 4.7% and that these sorts of beers was to be their focus. We tried them all and, honestly, all were among the best Canadian micros I have ever tried. Even with the area's natural hard water, the two lagers and two ales were all rich and more-ish with the mild being the favorite. At 3.5%, it had plenty of grainy and nutty texture and, frankly, it was as big in body than most micros made in Ontario of any style. I took away a number of 15.75 CND (including 5 buck deposit so a good deal) growlers of the mild as well as their rich and hoppy Plowman's ale, a green hoppy pale ale that was also nicely rich.
I will give a more detailed review of the two brews that I brought home soon but suffice it to say that this is a brewery that is trying and achieving something new – lower alcohol, full flavoured beers with no compromise. Go find them.