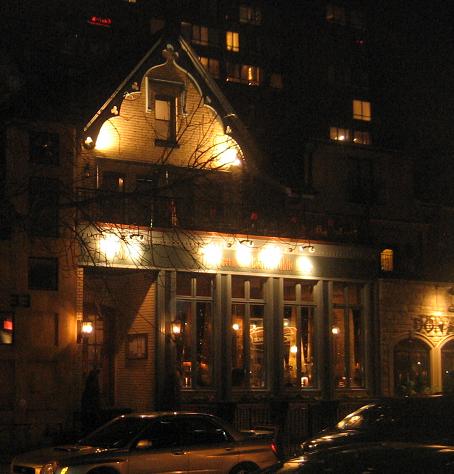 Beer culture is is such a delicate and hopefully early state of development in Canada – even after all these years – that there are only a few places you hope to find an important work related training course so that when the bell rings and class gets out, well, you have something to do. I found a couple of spots the last few days that did the trick.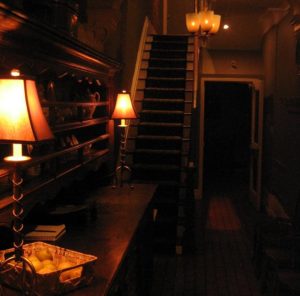 Feeling all very Ron, I got off the train last evening at around 9:00 pm and by one mere hour later had placed myself (after a little confusion from staff going off shift as to whether they were at work or not) at the upper room of the Queen and Beaver on Elm Street a half block away from the former site of Sam the Record Man. A sad testimony to the swath being cut through recorded music in Canada, the greatest record store in the land is but a hole in the ground now.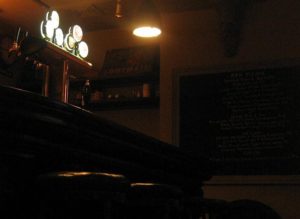 But I didn't let it get me down. I have plenty of lps in the rec room to see me out. Instead, I planted myself in a wing chair and watched the second half of the MLS finals with a small group on a quiet Sunday night. At eight bucks a pint, it was not cheap but not insane either and when you can get a Denison's weissbier as well as McAuslan oatmeal stout things are not all that bad. Service upstairs was far better than the apparent social intrusion I made on the empty first floor. The neat and tidy English soccer themed rec room feel was great after being stuck on the train for a few hours. We need a society for wing chair appreciation. A society with beer taps.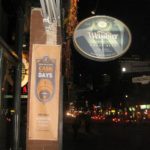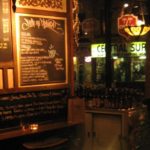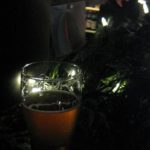 Tonight was a different matter as I walked up Yonge Street to hit the wonderful Cafe Volo. I met Troy Burtch of GCP'n'B there for supper. We got to chat with plenty of fine T.O. beer nerds as well as Ralph the owner and Michael Hancock of Denison's Brewing. Blab-blab-blab. Chatter-chatter-chat. Bought Troy late wedding gifts in the form of a share of a bottle of Pannepot as well as another of Nostradamus. Should his good bride point out that the gift only went to one half of the happy couple, well, I can only plead that once I gave a wah-wah pedal as a wedding gift.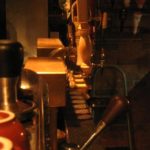 I had a County Durham Hop Addict which was very good as well as a Beau's Gabba Gabba Heywhich was one wee notch gooderer and which got a solid three thumbs up from Michael. Five buck pints and the relaxed but seriously aware good beer atmosphere had the place hopping on a Monday night. Ralph was in the cellar beating on the casks at one point, the next telling us about his travels to Italy, then talking about how he was heading back to England for more training before he rolls out his own micro brewing on site. It was the place to be for good beer that night – busy when I wanted busy as much as the night before was quiet when I was whacked.
These moments are few. I don't get out much so I am that much more tickled when they turn out to be just what I needed..