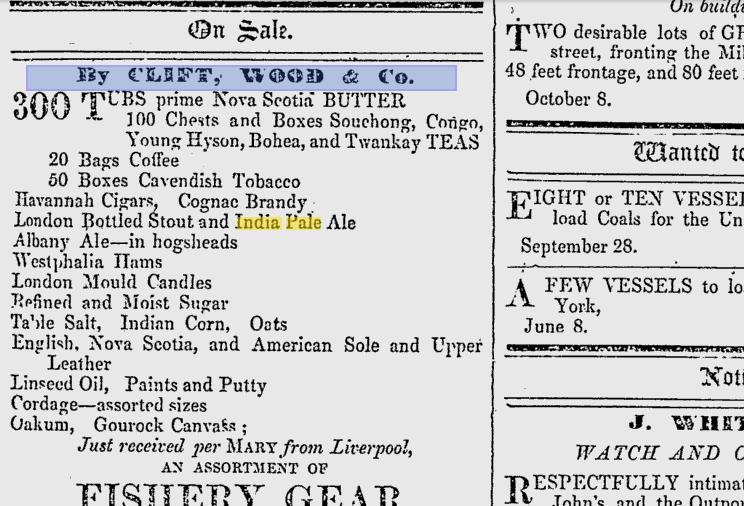 So I am nosing around looking for India pale ale references on Google news archives when I spot this one in a newspaper from 1847's Newfoundland to something called Albany ale. In hogsheads no less.
What the heck is it? It is listed in the The Public Ledger of 12 Oct 1847 amongst other imported goods from around the world – even Gourock canvass from the Old Country. In 1853, there is notice again in The Public Ledger of Newfoundland as being "just arrived" in a 50 barrel lot. It looks like an import. Albany ale is listed in the Hartford Courant as far back as issues from 1806 and 1807. In 1846, its for sale in New Orleans and, in 1854, there was a fire at the agents of an Albany ale manufacturer in New York City according to The New York Times. It's even a drink at a church supper in Adams County, Pennsylvania in 1850.
But what the heck is it? Is it a style? Or is it just an ale from Albany, NY? If so, why is that the pale ale that makes it all the way to Newfoundland?