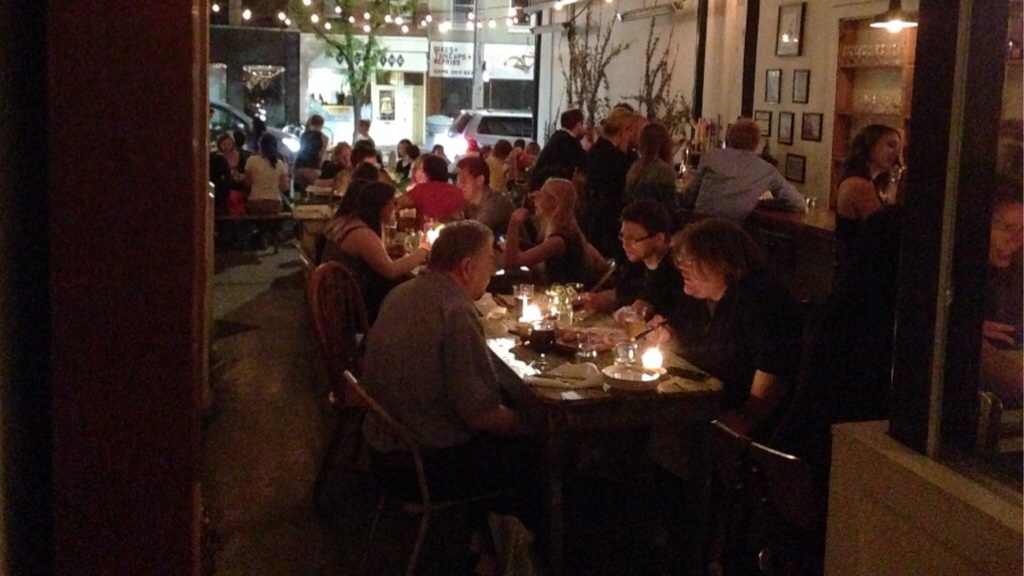 Somehow, Toronto achieved a late spring evening without humidity or auto exhaust or heat or crowds or any of the other things that make me not love going to Toronto in the warm months. Maybe they were all at other events or at the cottage. Whatever it was, it was a great night for walking from bar to bar with good company. A good night for taxis, too, as the only hotel room I could get was out by the airport. The planes land every 45 seconds through the night. In case you were wondering.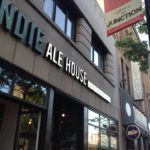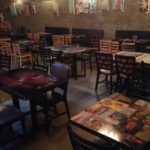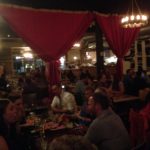 We met in the mid-afternoon at Stout, a pub off Parliament on Carleton. Ron was drinking Nickle Brook's imperial stout. He must have liked it because he had another. Jordan was drinking a sensible Muskoka Detour. We were joined by home brewer Peter Friesen who had arranged Ron's presentation the next day at Toronto Brewing Co. Ron is on the Great Lakes portion of his global tour. We then drove about 25 miles to drop off my car and then taxi back into the Junction district via highways showing their age, past 1970s concrete office towers with neon signs proclaiming things like "Canada Bread" where, according to Jordan, Carol works in accounting. We stopped at Indie Ale House and 3030 in the Junction before finishing at Bellwoods.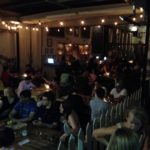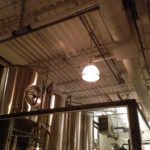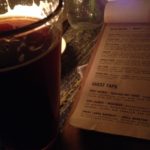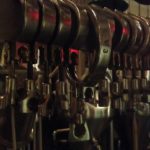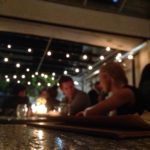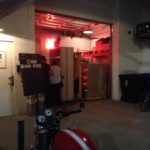 I won't play by play the consumption but a couple of things stuck with me. One thing was a lot of of the people out and about were loud mixed groups of friends with, especially at Bellwoods, almost half being young women. Sure people were on dates, too, but there was solid representation of the genderless interest in good beer and good food that gave me hope for my school-aged daughters's future. Also, a difference between Indie Ale House and Bellwoods was primarily in their brewing choices. In many other ways, they were very similar. The food at both places was excellent and reasonably price… and both served their meals on those individual slabs of lumber which will one day keep cottagers toasty as these burn in their fireplaces after this trend passes.
What set them apart was how at the Indie the beers were decidedly leaning towards the added flavours school of craft brewing while at Bellwoods there was a bit more of a traditional approach. Both were largely excellent. The IPA at Indie was extremely fruity, even more fruit cocktail than, say, Kipling. But it was cut neatly by the arugula side salad next to my smokehouse burger. At Bellwoods, an undoctored guest cider from West Avenue went down exceptionally well with a rabbit on toast thingie. OK, it was rillettes de lapin which I have only bought in Quebec so I translate it as thingie so you will understand. The unadorned brown beer there was also really good. Jordan convinced me to eat a duck heart. You should eat a duck heart.
A good evening out. But for the lack of hearty north woods plaid chic, you might have even thought you were on Duluth in Montreal. Which is a very good thing.