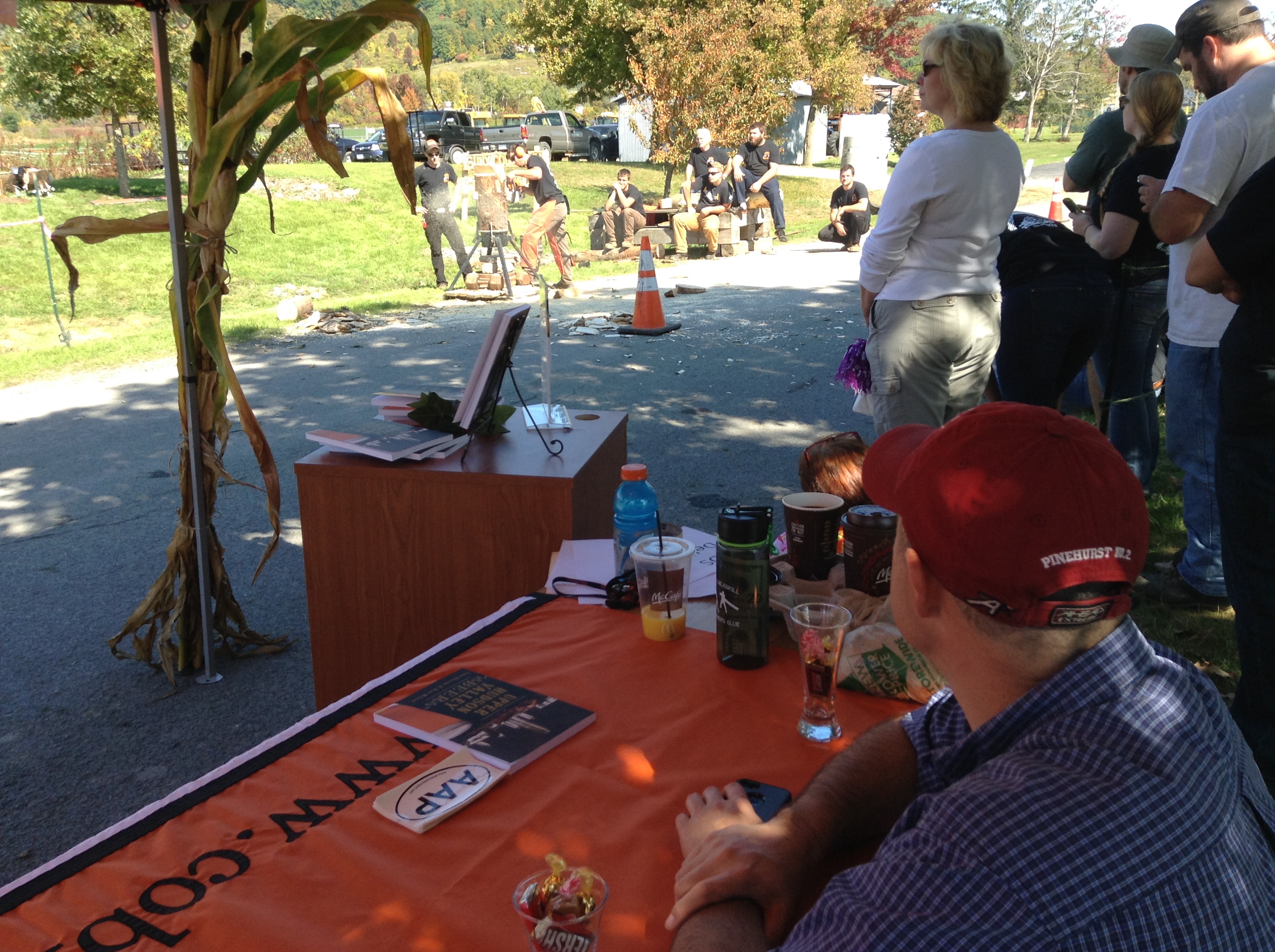 Back home. Been in the USA since Thursday and, unlike a lot of you who have to cross an ocean or get out a map, I was able to hit three grocery stores on the way home. See, I live 37 minutes from the international Thousand Islands Bridge, the most beautiful border crossing on the planet. So I bought laundry soap. But unlike most trips into the nearby Empire State, the family was not in tow. I don't take off in another direction all that often. Which means I had a lot of time in the car to think about stuff. Or at least stuff other than where Mr. Bunny had gotten himself to. It's always under the swim bag, by the way.
I had all the time in the world to think about what attending the SUNY Cobleskill event Grain to Glass meant. It certainly was the opposite of that stunned big craft celebrity brewer neediness. The room was full of people interested in becoming better brewers, better hop growers, better business people. It was also held on alumni weekend at the school, largely an agricultural college. There were chain saw demonstrations as illustrated past the corn stalk. There was free pulled pork from the hospitality school students, classrooms of diesel engine repair classes to check out and a whole bunch of other stuff. Beer was a topic among topics. It was a trade. It was placed in its proper place. A hipster free zone where no one gave a rat's ass about the next PR twisty line coming out of the national Brewers Association board. Excellent.
Then, there was thinking about where I fit in to that proper place. People were really interested at that event and the others Craig and I attended about their region, their history and their beer. Beer was part of their culture. They were not there to learn about their niche hobby. There was no beer community. There was beer in the community. So, they wanted to know about traditional hops as opposed to new hybrid flavoured hops. Folk there – like at the other events – want to know about US ale brewing history, how there was two centuries of beery life before lager. It's good to imagine how brewers in training might want to emulate those who came before them instead of some big craft guy who they see on YouTube or a TV ad. Are you picking up a theme?
One of the real treats of the trip was talking with a guy who has run a bar called The Lionheart for a quarter of a century who has found the way to sell three dollar pints of US craft beer while making a good living. A lot of it has to do with running a good bar with great staff but a lot of it also has to do with ignoring the next big thing that never turns out to be the next big thing. Taking care. Supporting local. Looking for value. Remembering the customer pays the bills not the suppliers. Including different sorts of clientele. Serving a mix of clients was also the obvious decision Browns of Troy which was running a charity event in another section of the brewery while we were holding forth in another space talking about the city's brewing heritage. In a third section, the bar crowd were kicking back Brown's great oatmeal stout or an IPA made on site as Jeter played his last game for the Yankees on the big screen. And as the Giants beat the Washington Whatchamacallits on another.
What's it all mean? Why do I bother spending holiday time and more money on discount hotels than I will ever make on the book to visit again and again. I was telling someone how weird it is studying and writing about the history of a city I have no personal connection with. Yet when I am there – whether it is Troy or Cobleskill or Syracuse or up in the North Country – it feels like a place that is entirely normal. Not to mention beautiful. Yesterday afternoon I cut out of the SUNY event to take three hours to doddle my way over to Syracuse on a warm Saturday afternoon care of route 28 then along route 20 to route 92. Changing leaves. Pre-interstate main roads though small towns, along river valleys over rolling hills farmed for generations. Took me through watersheds that meet the ocean at Baltimore, New York and east of Montreal. Bought a hot dog at a Stewart's.
Reading what I just wrote, if I am Stan I might think about how beer comes from this place and with the farmstead brewing and hop yards and cideries there is a lot to be said for that. But it is also a great place that you can learn about through its beer, its bars and its breweries. Beer isn't a community. It is a window through which you can get to know about a community. That is why I am actually optimistic. You may not catch that from time to time but I do disagree with the idea posted by Boak and Bailey last week that beer is not as rich a seam as food, or music, or film. Beer is as rich but you have to know what beer isn't to appreciate the point. Beer is not passive and it is not haute or elite. It is pervasive and innocuous. When we say beer is like bread we have to remember it is really like bread. An everyday thing. But we live and have lived in the everyday for hundreds and thousands of years in communities built around the brewery as much as the church and the town hall. That's what people do as they do other stuff with their lives. Like these guys who you can see in the background of the picture above. People of the beer, I'd say.