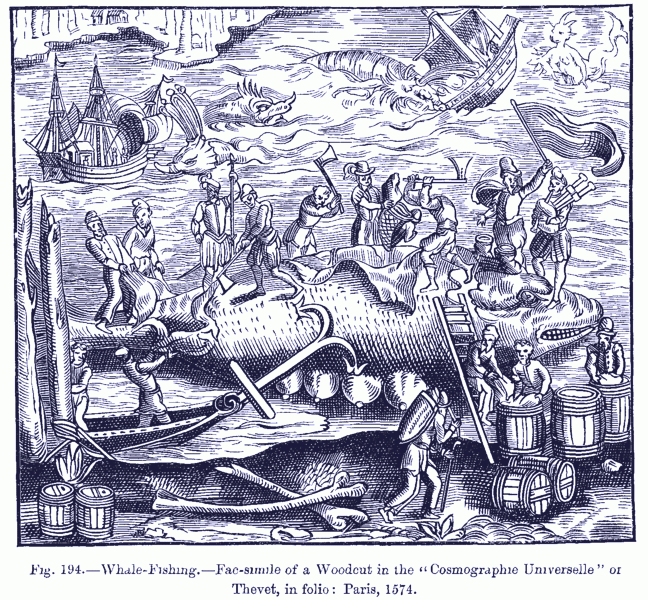 Richard Whitbourne is one of those guys probably a few people know a whole lot about but a whole lot of people know nothing about. He fought against the Spanish Armada in 1588 and then spent the next thirty years of his life involved with the Elizabethan whaling fleets off and, later, colonization of Newfoundland. He served as Governor for a time and also held the first court of justice in North America in 1615. And he wrote a book. About Newfoundland. He wrote a book , A Discourse and Discovery of Newfoundland, about Newfoundland in 1620 which contained a few interesting references to beer. Because it's not like you came here to read about Newfoundland history, right? Well, let me tell you it's good for you so listen up. First, in a section titled "Herbs and flowers both pleasant and medicinable" he states:
There are also herbes for Sallets and Broth; as Parsley, Alexander, Sorrell, &c. And also flowers, as the red and white Damaske Rose, with other kinds; which are most beautifull and delightfll, both to the sight and smell. And questionlesse the Countrey is stored with many Physicall herbs and roots, albeit their vertues are not knowne, because not sought after; yet within these few yeeres, many of our Nation finding themselues ill, haue brused some of the herbes and strained the iuyce into Beere, Wine of Aqua-vita; and so by Gods assistance, after a few drinkings, it hath restored them to their former health.
One interesting thing about this advice is how the straining of the juice of herbs into beer is something our pal Billy Baffin and his crew did four years earlier on the shores of Hudson Bay when they boiled "scuruie grasse…in beere." I trust you will be doing likewise when scurvy next strikes. In addition to health matters, in a later section he wrote about the economics of the Newfoundland enterprise including how beer played a role:
And this certainely, in my vnderstanding, is a point worthy of consideration, that so great wealth should yeerely be raised, by one sole commodity of that Countrey, yea by one onely sort of fish, and not vpon any other trade thither, which must needes yeeld, with the imployments thereof, great riches to your maiesties subiects: And this also to bee gathered and brought home by the sole labour and industry of men, without exchange or exportation of our Coine, and natiue Commodities, or other aduenture (then of necessary prouisions for the fishing) as Salt, Nets, Leads, Hookes, Lines, and the like; and of victuals, as Bread, Beere, Beefe, and Porke, in competent measure, according to the number and proportion of men imployed in those voyages.
As noted a few years back, it is not necessarily the case that all you needed was to drop off the supplies and take away the fish as by the late 1500s there were autonomous groups of masterless men on the Newfoundland coast likely brewing their own beer while fishing and trading dried cod for Spanish wine and other luxury items. But Whitbourne is writing to promote the plantations for investors so wouldn't want to note these sorts of vagabonds living, you know, free lives. Moving on and keeping the reader's eye on the potential rewards of investment, in another section mentioning beer he tells more about what was required to bring colonists over and the benefit of leaving them to over-winter on the coast:
The allowance of victuall to maintaine euery sixe men onely, to carry and recarry them outwards bound and homewards, is sixe hogsheads of beere, and sixe hundred waight of bread, besides beefe and other prouision; which men, when they saile to and fro (as now they vse) doe little good, or any seruice at all, but pester the ship in which they are, with their bread, beere, water, wood, victuall, fish, chests, and diuers other trumperies, that euery such sixe men doe cumber the ship withall yeerely from thence: which men, when the voyage is made, may be accounted vnnecessary persons returning yerely from thence. But being left in the Countrey in such manner, as aforesaid; those parts of these ships that leaue those men there, that are so pestered now yeerely with such vnprofitable things, may be filled vp yeerely with good fish, and many beneficiall commodities, for the good of those Aduenturers that wil so settle people there to plant.
So, a hogshead a man and a hundred pounds of bread for the same per trip. But if they are left on their own and not travel back, the ships can be filled up with cod. And what was the thing stopping people from doing that? The cold. He wrote about the cold and the sort of people who should be sought out for the colonial endeavor:
Now if such men, when they come from thence, that haue but little experience of the colde in other Countries; neither take due obseruation of the colde that is sometime in England, would listen to men that haue traded in the Summer time to Greeneland, for the killing of Whales, and making of that Traine oyle (which is a good trade found out) and consider well of the abundance of great Ilands of Ice, that those Ships and men are there troubled withall at times, they would thereby bee perswaded to speake but little of the colde in New-found-land: yet praised be God, seldome any of those Ships and men that trade to Greeneland, haue taken any hurt thereby…. I doe conceiue, that it is but a little needlesse charie nicenesse vsed by some that trade there, that complaine any thing of the cold in that Countrey, by keeping themselues too warme: which cold (I suppose) some that haue bin there, may feele the more, if they haue beene much accustomed to drinke Tobacco [sic], stronge Ale, double Beere, or haue beene accustomed to sit by a Tauerne fire, or touched with the French disease, such peraduenture may, when they come to a little cold, wheresoeuer they bee, feele it the more extremely then otherwise they would.
Which is another way of saying only sooks can't handle whaling off Newfoundland in the early 1600s. You mommy's boys of like to sit by the tavern fire sucking on strong ale or double beer? Same as it was in 1378. Wastrels. Don't bother. Can't handle it. Everyone else? There's money to be made if you can just suck it up a bit. I even cut out the bit about how it is no different than when the "Gentlewomen in England doe the colde in their naked bosomes, neckes and faces in the Winter time"!! A real man doesn't suck on his double beer by the tavern fire. He's off to Newfoundland to make his fortune.
What I like about this is how beer is used by Whitbourne, tucked here and there to make his rhetorical arguments. And Elizabethan whaling 200 years before the ship that led to the writing of Moby Dick. That's pretty cool, too. Yet even then it was not new. The Basques had been doing this for three generations or more before Whitbourne had written his book. Forty-five years earlier, Martyn Frobisher had mined ore well to the north of the whaling grounds. What was different now was the call out to take up the opportunity. It was not an expedition to the edge of the Earth anymore. It was just a reason to step away from the tavern fire.