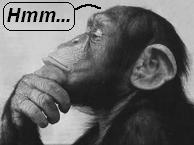 This week's craft beer tantrum has come in reaction to a very well written personal essay attacking a number of specified effects of craft beer snobbery. In particular, strong reaction has come from the mixed revenue stream writer / consultant / appearance fee good beer personality seats in the audience. I have absolutely no idea why this column caused those in the front pew to reach for the book of common prayer to announce "click bait!" as one. But it does make one sad given how this exemplifies at least part of the state of critical thinking about beer these days. Makes one wonder what that agenda behind the Sturm und Drang is all about. Consider this passage from the impugned opinion piece:
When I go to the pub I want to talk to my friends about their lives, our jobs, politics, funny things we saw on public transport that day. Ward says that "craft beer is a conversation", which really gets to the heart of the matter: I don't want to have a conversation with my beer, I want to have a conversation with my mates. Combined with our loose culture of buying rounds, this "beer-as-backdrop" phenomenon is why it's important for tap beers to be sessionable and relatively inexpensive. Beer blogger Martyn Cornell's exploration of sessionability pinpoints the crucial difference between a "craft beer" kind of beer and what I, from an Australian perspective, would call a "normal beer"…
While Martyn has not entered into the "clickbait-clickbait" din, he has disavowed the citation on a Facebook comments thread. Which is unfortunate. Because what is described is a perfectly reasonable and attractive experience of beer. Who would want to see that imposed upon? Hmm? What's that? Not good enough for some? Why? I don't know. Not sure they do. Frankly, the knee jerk reaction has gotten to be such a matter of rote. There is a such race to post something righteous on Twitter that actual reading of the text in question seems to be optional.
Which, without getting into the bushes too deeply given how little I care about the uni-clique¹, let's think about two things Boak and Bailey have noted lately. First, during the craft beer emo-crisis of a few weeks ago (they are coming so fast and furious that they seem to be the hallmark of 2015's discourse) they noted of another article: "It actually made us laugh; the author writes with flair; and, unlike other pure clickbait articles ('craft beer sucks and people that drink it are dicks') it has an argument." Then, last week they wrote the following in their discussion of the London-centricity of the UK's good beer discourse:
Where there is a gap in regional coverage is, unfortunately, the blogoshire. A few years ago, beer blogging was all but dominated by Leeds. Now, Leigh Linley has taken a job in the industry and temporarily put his blog on hiatus; Zak Avery posts infrequently (though it's always good when he does); while others have moved to other parts of the country, had children, or otherwise run out of steam. By their own admission, Birmingham bloggers Dan Brown and David Shipman are both 'semi-retired'. And our favourite Bristol beer blog hasn't posted since 2013.
See, it is not just that blogging is dead but as a prominent beer writer has confided this week, we lack those now who "stir the pot occasionally. Lord knows the readers could use the perspective." Which makes me wonder.² A long time ago the happy land of beer blogging suffered an outrage – the invasion of pro writers pretending to be bloggers. We found a measure of peace. But then beer bloggers went off in a few directions in the last couple of years. Too many for the available cash decided to make a living out of it. From that we have received many interesting books and articles but we have also witnessed the rise of the mixed revenue stream writer / consultant / collaborateur / appearance fee good beer personality chasing the tail of craft. We then have also seen, as B+B said, the loss of interest by the pure amateur out of boredom at, I suppose, the now dull lock step cultish homogeneity of the scene due to the previous group separating off. And we still have those game actual professionals who actually do well thought out, critical and carefully presented writing about good beer. What a business. What a state of affairs…
Does one despair, fight the power or make pitches to the patient but not infinitely resourced opportunities for a beer writing cheque? Not sure other than I am sure it is all more to be pitied than scorned. By the way, I hope you disagree…. which would require you to make up your mind independently and not follow someone else's agenda like a drunken lemming. See what you can come up with. Make Stonch proud.
¹ Which reference may actually qualify me as a "clique baiter"… neato …
² See Mr. Chimp Head up there? That is the "Al is wondering" icon if you haven't picked that up yet.