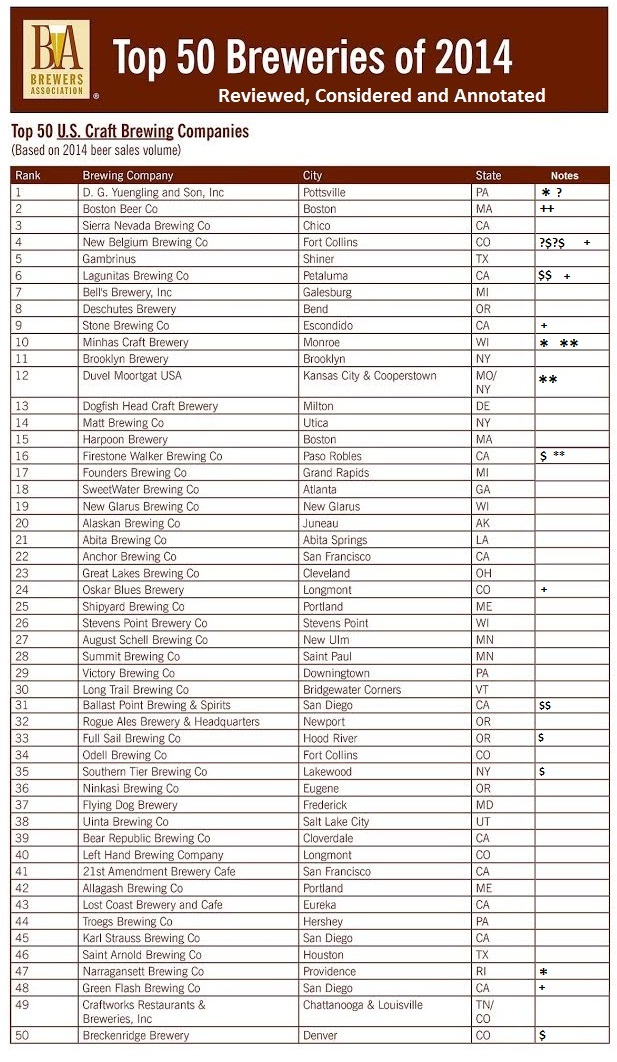 These are troubled times. One does not know what and who to hate or cheer on. Craft is either dying or transforming into something new and glorious. So you need some help. Click on the image for a bigger version. This is your cheat sheet. A notepad to carry with you at all times to make sure you know what you are supposed to think. You need to know what you need to reject.
* – no one really believes they are actually craft.
** – Actually Canadian, Belgian or something else but not ultimately US owned.
$ – sold out to big evil hateful brewing or money interests.
$$ – absolutely took big evil hateful brewing interests to the cleaner but still sold out.
+ – branch plant owner therefore just a small version of big multi-national brewing.
++ – just so big that it makes no sense to think of them as craft in any real way.
? – only allowed in craft so others could be retained in craft.
?$?$ – looking and hoping.
That's just a start on my list. I probably missed a bunch. Let me know. If you click here you can get your own dance card to review, consider and annotate. Just make sure you use the dry-wipe ink feature on your browser so you can update this on a regular basis.