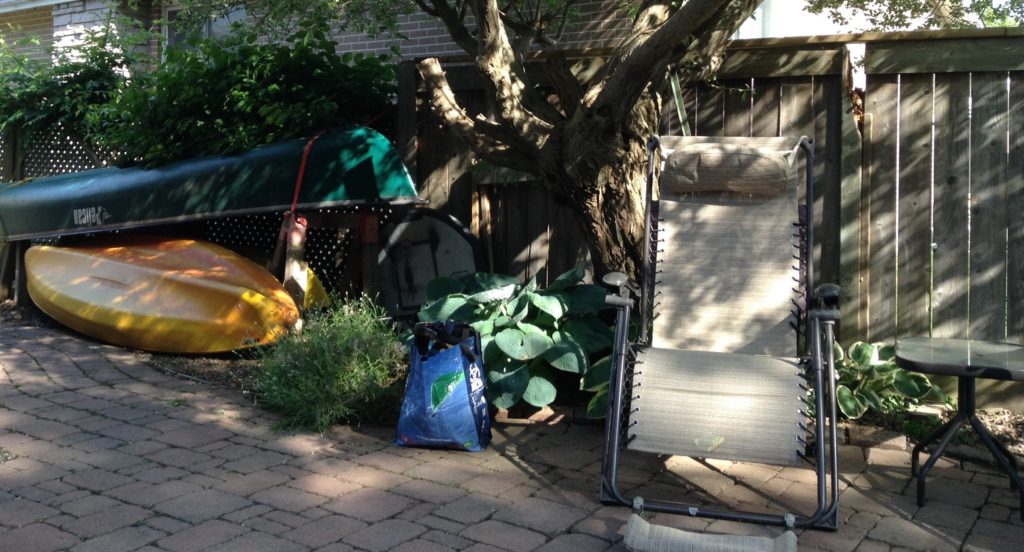 This is the sort of problem I have in summer. Which is another way of saying I have no problems. Summer in the yard. Digging slightly pointlessly until drenched with sweat. Watching the teens push the mower from the prospect of that chair and that shade. What to drink?
I am happy to say I have two local gins in the cabinet – or as local as you get in Canada. One speaks of Quebec's Arctic with herbs north of the tree line. The other reeks of Ontario's middle, the bush of the Shield. I don't expect them to disappear soon as I rarely have a second. It's not that I suffer but I do find satisfaction fairly rapidly returned from a well placed G+T. I also make sure I have a reasonable utility gin in the cupboard, something with sufficient colonial branding, to ensure the good stuff isn't wasted on me by me. Gins. Or rather a gin.
Other than one gin what plays upon the mind as the bus trundles homeward? Riesling and Vinho Verde. Two wines that make every other white feel bloated and weighty. Each are madly underpriced, too. Each balances brightness and fruit. And each comes in at the lower end of the alcohol scale. 8.95$ x 8.95% is an attractive Portuguese proposition. Conversely, good Riesling is a very local proposition for me. This 2014 by nearby Sugarbush is a bigger take at 12.5%. From Hillier in Prince Edward Co., it's full of the rich cream the loam provides. Lightly lemoned sweetened cream. Farmsworth? Limestone shards like those in fields I walked out into last year. Wine from a field and a year.
What of beer? Tenacity pale ale by Ottawa's Tooth and Nail is as herbal as gin but with none of the levity. It's a lovely ale. Plenty of graininess standing up against the comforting weedy bitterness. Deep oranged gold, maybe it simply speaks of twelve weeks from now. The season of mellow fruitfulness. Does any beer match the audacity of an unadorned early leaf of lettuce? None. Wine wins every time. But maybe it's a campfire beer, an Algonquin beer? Perhaps I am too urban… or, rather, suburban. Last night I wasn't. I was out there, where highway 38 meets 7. Surrounded by mosquitos and haunted by distant calling loons watching the eldest play softball against the league's Near North team. It would have fit in there well, near where seed aspires to sausage. Really.