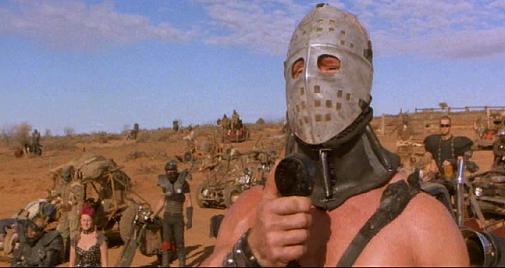 So…you guys got any good beer in there? Some Saison Dupont maybe?
Earlier today,
Stonch pointed out
the somewhat strained tone of
this press release
floating around for a beer event half a day's drive to my south in which one is promised that we may "[m]eet the luminaries of the craft beer world…[v]ery few events offer the opportunity to have a one-on-one conversation with the "rock stars" of the craft beer world." To be fair, I am not overly concerned with the world of PR and calling the fine brewers who will be there
luminaries
is a perfectly fine way to describe those in the forefront of any endeavor. But
rock stars
? Here is my trademarked immediate and rash comment:
This is the sort of marketing that led me to ask last year whether we love the beer or the brewer. "Celebrity" in itself only detracts given the immediacy of beer and the need to manage our understanding of their work and their ideas about beer – much of which is interesting and important but is utterly undermined by the characterization of "rock star."
Besides, I like my rocks stars to be rocks stars and I expect them to point out – with all the outrage of the outcast (if they really be rockers) – all the bullshit around us. So, you may ask yourself, what would Joe Strummer or John Lennon or Johnny Cash have thought of this press release? Is this the Elvis of 1955 or the Elvis of 1972? Where do you place each name?
Rock star…I know what I think. I think they could as easily be called the "game show hosts" of brewing or even "the Beckhams" of beer – seeking fame now that they perhaps are not even the best on the pitch anymore. "Rock star" is so sold out as a term that it should be considered something of a backhanded compliment. Is that what they want to have thought of them. I doubt it. I say this is bad PR.
I suppose that was a bit harsh, a bit over the top with the whole fat Elvis thing¹…but when I think rock star I also think of The Darkness or even Spinal Tap which leads me to wonder which brewer so dubbed has turned it up to eleven? Or that line from Road Warrior about the guy known as "The Ayatollah of Rock-and-Roll-ah" as illustrated above. And really…is "rock star" enough? Are they not as much the Jedi Knights of brewing? Isn't that, you know, just as stunned? Maybe some Old Testament imagery would help me understand who these brewers are?
How far can such dislocated hyperbole take us? As we continue our collective search for good beer and an understanding the place of craft beer, of its value and its appreciation, there are these uncomfortable moments of description popping up. Descriptions that have shades of elitist puffery as well as clumsy grasping for the right – but definitely earnest – word. I don't know but is it too much to ask to ask for a little humour? Say what you like about borgy forums but I take the slightly metal-esque presentation of the Alströms as a bit camp. Maybe its because I am that novice masters shot putting metal and punk fan with the lifetime Ben Grimm Fan Club membership but I associate my association with beer a bit like they do – with a bit of self-effacing humour…they are being self-effacing, right? As with the unfortunate and often unwarranted eureka moments from some writers on brewing, I don't think of all this stuff as some sort of rare and precious gift, a prize for the mantelpiece or something linked with celebrity. For me, this feeling of mine is informed by Knut's label ølhund [aka "beer dog"] or Lew's preference for the simple "beer fan", the egalitarian joyful celebration of how were're all in this together, we happy band, we cheery lot. Just enjoy yourselves.
I know. It's a lot to extrapolate from one slightly unfortunate reference. But it's beer we are talking about, right? Right?
¹[Ed.: ie. "Elvis: to young to die, too fat to live…"]