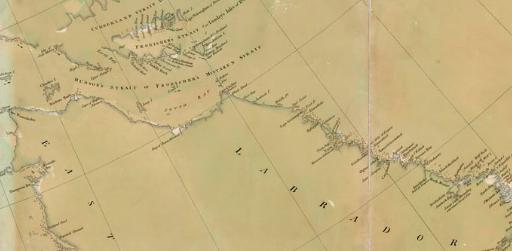 Sneath, Pashley and Rubin all mention the 1600s brewers of New France – Hebert (1617), Ambroise (1646) and Talon (1670). But I just came across this reference in a footnote in the Minutes of the Hudson's Bay Company, 1671-1674, published by Toronto's Champlain Society in 1942, describing payments being made on 16 February 1674 for goods supplied to the ships of the Hudson Bay company:
John Raymond, "By Severall quantities of Ship Beere at 40s p. Tonn Strong beere at 12s, 9d a barrell & Harbor Beere at 6s 6d p. barrell with Malt & Hopps dd. Capt. Gillam, Morris and Cole", £ 79.
A few months later, a committee of the Hudson Bay Company on 6 July 1674 directed payment to the same John Raymond £ 30 on account of ""Beer and Malt. dd. on board the Prince Rupert." These items appear among a long list of payments for other necessary goods for taking aboard the ships Prince Rupert, Messenger and Employ. You will see in footnote 2 to this post on a blog by Norma Hall subtitled "Northern Arc: the Significance of Seafaring to Western Canadian History" that these three ships were sailing between England and Hudson Bay in the first half of the 1670s. The Prince Rupert and Messenger, at least, over wintered.
There are loads of interesting questions and observations from these passages from the Minutes of the Hudson's Bay Company, 1671-1674 including why are they shipping malt and hops separate from barrels of beer. If these ships overwintered and carried malt and hops it is pretty obvious that they must have been brewing. We know the British brewed on ships in the Arctic in 1852 so why not in 1674? But also – what is "harbor beer"? It costs about half of "strong beer" and we know from Gate's work on Kingston that in 1825 "small or ship beer" was being sold in Kingston. But most of all the question is this – was this the first brewing of beer in English Canada? Or did other earlier over wintering ships brew, too?