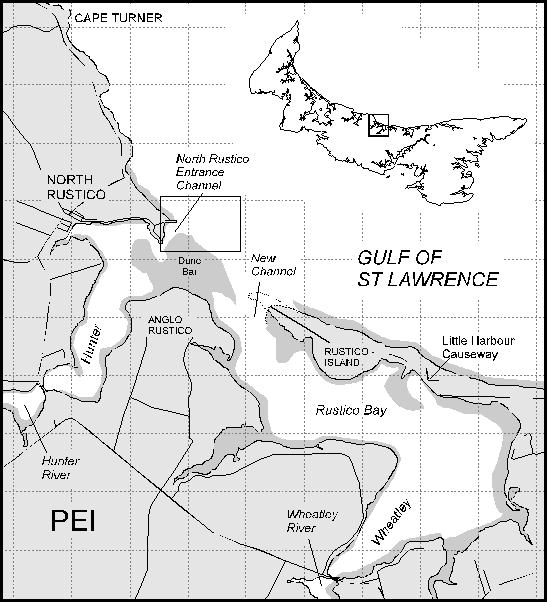 I used to live a walk from the sand bar – or barachois in Acadian French – near North Rustico, PEI which is now being claimed by someone as ownable land. Funny until you remember the bit that is not covered by the tides twice a day is a nesting site for rare plovers. Thank God we can rest easy knowing the top guns are on the case:
Lewie Creed is the deputy minister and says something will be done, he just hasn't decided yet what that will be.
Beautiful. I have found this handy map and I think the area in question is that identified as "Dune Bar" above Anglo Rustico – that is the bit known locally as the barachois.
It is interesting to note the absence of South Rustico on the map as well as Rusticoville (not to mention Rustico Cross but we won't get into that one) and the Hunter River is known as the Clyde River at that point of the flow. Hence the name Hunter-Clyde Watershed Group. Hunter River PEI and Hunter Valley Australia, home of plumy reasonably priced red wines, share a common history in that the same group settled each area and one named itself after the other (but I can't recall which way it went).