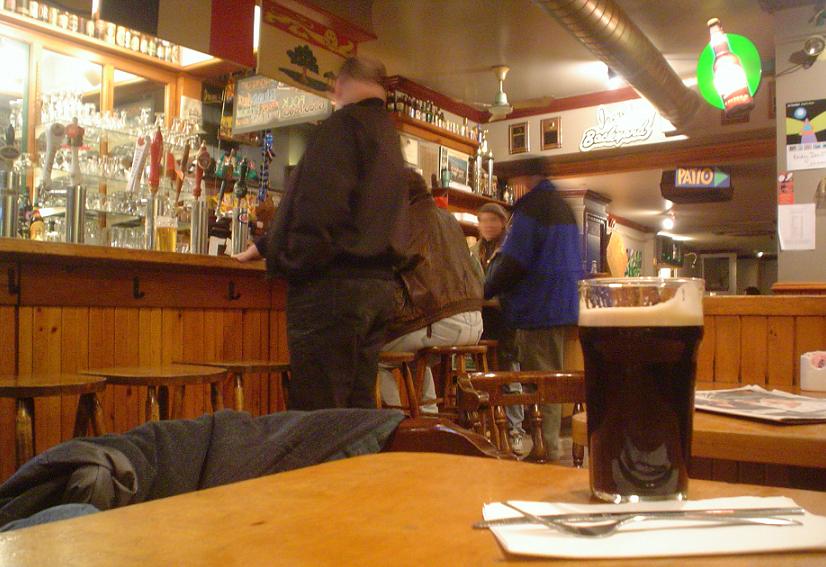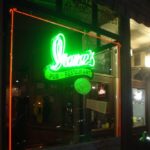 Last night before going to see the Pixies, the siblings and I took advantage of the moment to visit an old friend, Irene's pub in Ottawa's Glebe district. Irene's is a neighbourhood bar which means it is not necessarily the place to take someone on a first date unless you are on a serious testing night-out. If she agrees to go to Irene's again, she wins. If she suggests going to Irene's again, you win.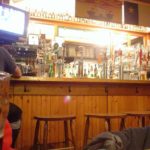 Opened in 1985 as a sort of Maritime Canadian bar in Upper Canada, its almost 20 years of experience shows in the honeying pine of the wainscoting and the furniture, the colour of good real pale ale. I have seen bands play there, ended work weeks there with pals, had dinner parties collapse into it and wished often I lived nearer to it. People there can be loud. They can also be worse for wear for the night – or even for the decade. A little harder than the
Pilot House
in Kingston but the same idea. The beer selection is pretty good but not great. The Guinness moves well, however, meaning it is always fresh. Upper Canada Dark on tap is also a good choice. I was driving so those were the brother's choices.