[This post was written by Paul of Bury-St.E.]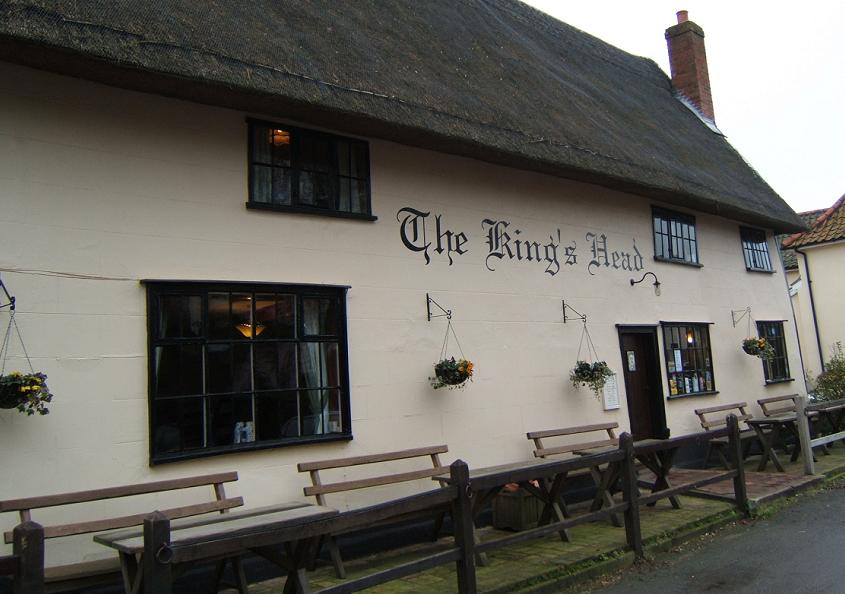 I've never been to a pub quite like the Laxfield Low House. First up that's not its proper name, but it's what the locals call it. Its official name is The Kings Head, an Adnams pub now, but it is the stuff of legend. I've known of it for a number of years but have never managed to get to it before now. Set in the rolling Suffolk countryside well into Adnams territory, the small hamlet of Laxfield is a picturesque gem, so it's only fitting that it should have such a wonderful pub, and wonderful it most certainly is. The Low House is well off the beaten track.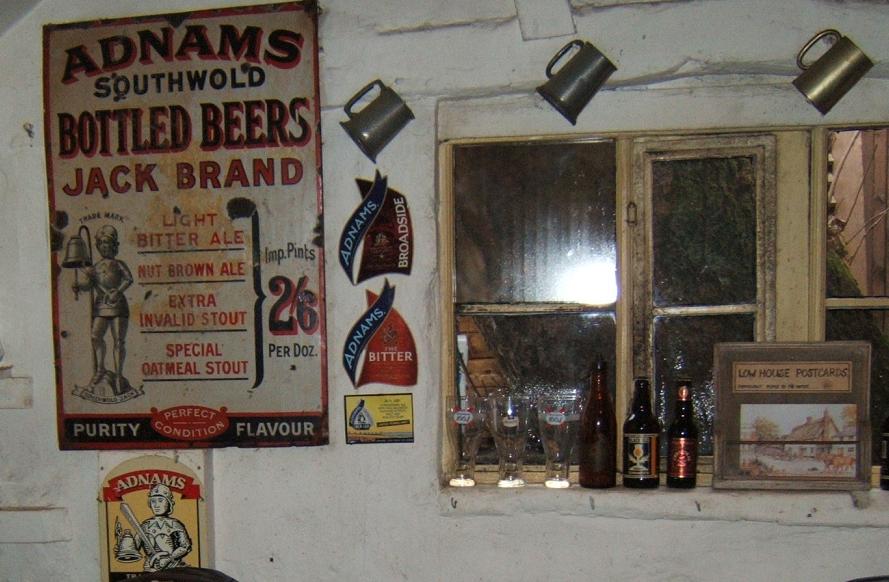 Largely unchanged since Victorian times this is like no other pub I've been in. There is no bar as such, you wander into the tap room, at busy periods you queue, which comes naturally to us British, and you order the beer of your choice from a selection of five or six, straight from the barrel. Delicious ! The taproom is one of those sort of backrooms that you just know stays at a fairly constant temperature all year round. Perfect for the keeping of beer. Whilst I was waiting to be served, the gentleman in front of me, blessed with a South African accent, ordered a pint of Carling. To the uninitiated this is factory Euro-fizz lager, also brewed in the rainbow republic. I wondered what drove people to commit such acts of gross stupidity, but then I suppose it's just asking for trouble selling the stuff in the first place.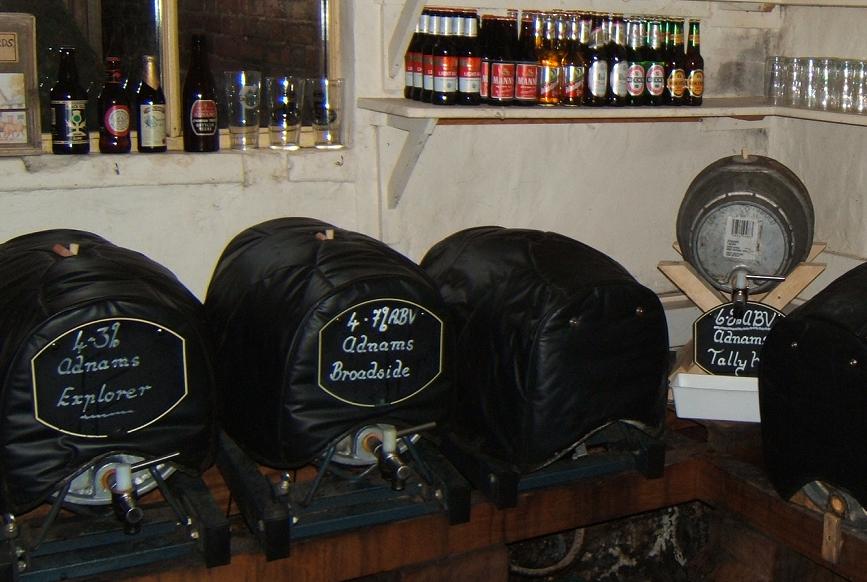 It's a pub of nooks and crannies; a number small rooms and snugs plus a restaurant area. A lovely fire was blazing on the Sunday we called in. Food was excellent. Dublin prawns for starters followed by a honey and mustard grilled ham chop. Unfortunately it's a pub you have to drive to, and I was driving, so I only had the one pint. Adnams Explorer, a golden ale of some note. Not very 'winter', but it slipped down well all the same. There was a welcoming fire blazing in the grate of one of the larger rooms, an interesting mix of locals and tourists lingered, sipping well-kept ale. A welcoming air flows around the whole establishment. It's appeared to be a pub for milling about, chatting and just plain soaking up the atmosphere. The walls are a busy mix of pictures, posters and rural artefacts whilst the floors are on several slightly different levels. There were a few rural artefacts sitting in chairs, chairs I suspect they occupy on a regular basis. One local character was hawking cuts of meat in the main saloon. Meat that was on display from the open tailgate of his estate car, conveniently situated opposite the front door. All an interesting slice of bucolic Suffolk life.
I want to go back soon. Better still I want to live in Laxfield.