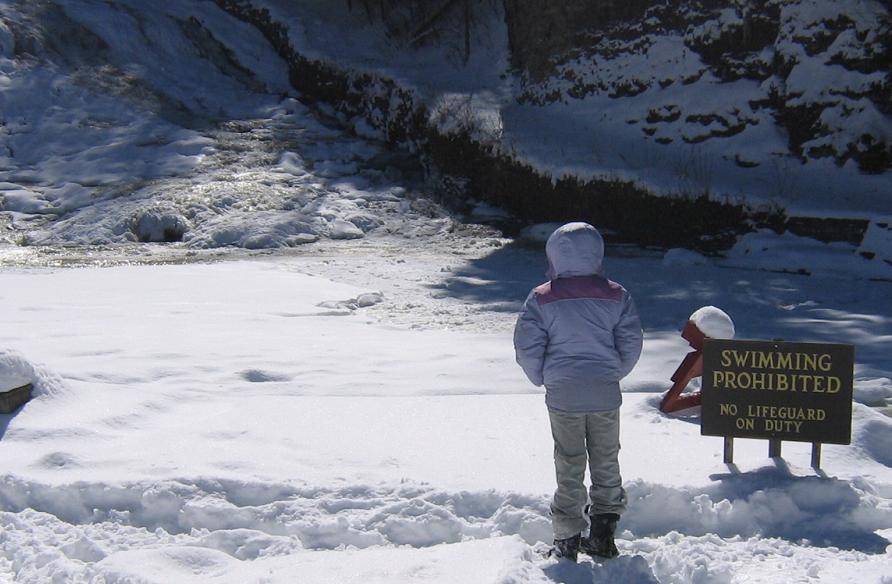 A few months to go yet.
A nice bomb down to the great state of Ithaca where we had diner at Moosewood with Gary and Maude as the greatest Charlie Brown snow in history fell outside. I wanted to sing "Hark the Herald" to loo-lo-loo-lo-looooo as roundheaded cartoon kids skated. We split a jug of draft Cascazilla which was entirely the right drink at the right time. The Ithaca Holiday Inn has solidified itself as the place to stay. We are down in Ithaca there a lot and others have thrown everything from the hallways that smell like a nursing home, to a "pool" that was about 15 by 22 feet, to that light that flashed all night, to the other pool with the green water and the sandbars forming naturally in the deep end. Go with the Holiday Inn. Room 265 works for kids if you are not in the Room 1000 bracket.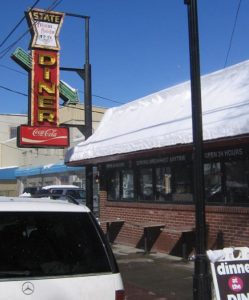 We ended up at State Diner on, no question appropriately, State Street and had a great breakfast. We often end up at Ithaca Bakery for breakfast where I have a bagel with sprouts, guack and a formed veggie patty so between that and Moosewood I have to make sure I balance my man-drum pretend-Ithacan with my townie pretend-Ithacan. State Diner can do that for me now. I eat corned beef hash and poached eggs but only on the road. This was a good one. Solid move on the toast as well with 3 slices per order and a light touch on the butter. But it was butter. Coffee is better at the Ithaca bakery but not by much. The staff are kind and helpful at both.
Next time, we hit the Shortstop Deli.