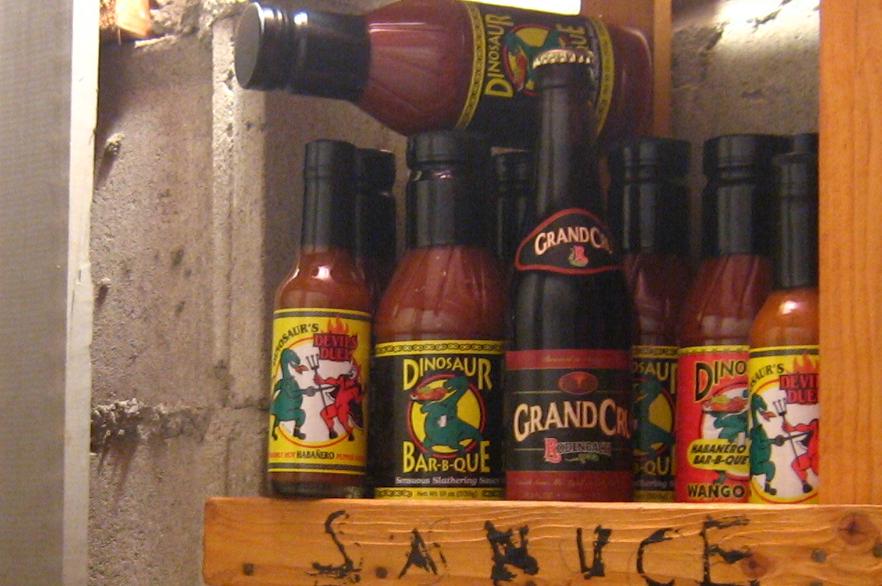 There's plenty of good stuff down in the stash but I had to think hard about what was the right beer for the Sox and Yanks tonight. I settled on Rodenbach Grand Cru as it is a Flemish Red. I previously reviewed it but that was so 2004 when I thought it was over the top in tartness.
Ah…the innocence of youth. That was before the on-set of my relationship with Cantillon. Sure this one is acidic but there is plenty of bright vanilla, cherry – though there is still a sharp vinegary catch at the back of the throat. It pours a reddish mahogany with a thin roam and rim of off white. A little less rich than other Flems of recent sipppery but there is an interesting apple and beef thing in there if you rearrange the tastes. Refreshing and revitalizing. I will save the dry gueuze for the fish and chips now.
This one could soak a mean ribeye. Strong but not unanimous BA love.