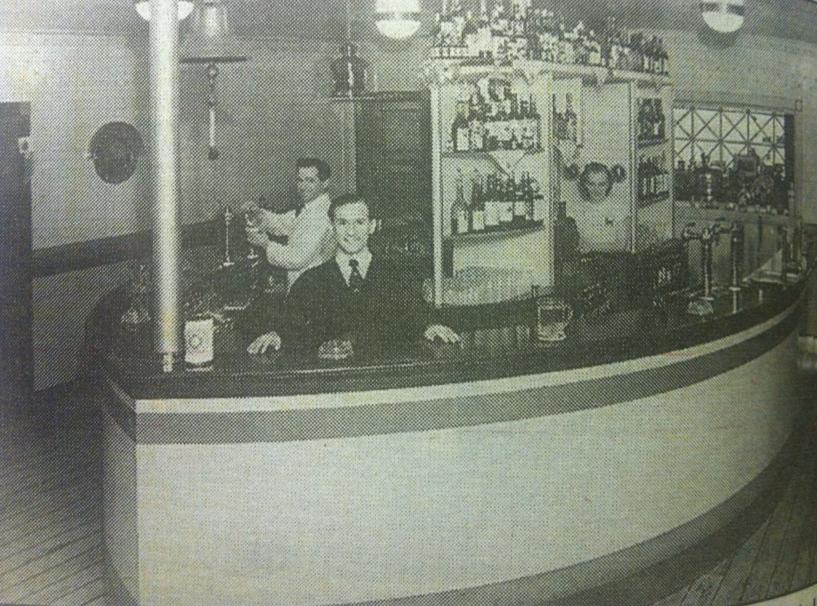 Great-grannie passed away in 1946. Tales have been told about her ways. If you click on the thumbnail you will see the house above the car where she lived on the second floor, stepping out on the second floor ledge to wash the windows in her 80s without tying on. Sending her grandson down to the pub for a half-pint of whisky after being barred – again – for life. Plenty of slack is given, however, seeing as she lived across the road from the shipyard before, during and after the blitzing.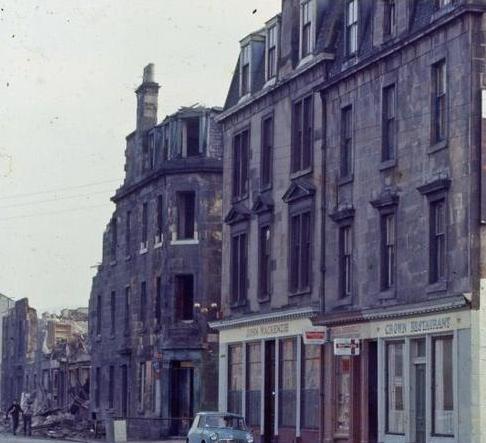 She had issues, sure, but she also had a certain sense of style. Her favorite pub "The Suez Canal" was actually in a village down the Clyde. I had always been told she loved the portholes for windows. Classy. I recall seeing a few portholes still still up a back alley when lost while wandering around town in the 80s looking for cousins with beer. Found one at "The George" who called out "Ets ma cuzn frae Ganeeder!" Twelve hours later…
The picture above was posted today by the local newspaper on Facebook. The smiling barman in the picture in the wee boat is local lad and former world flyweignt boxing champ, Jackie Paterson. Worth the bus trip apparently.