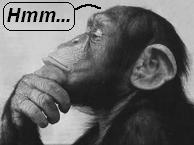 Just in case there is anyone out there named Chas Chumley, I should explain. A couple of decades ago, The Kids in the Hall had a very brief skit of a man walking down the street in a leisure suit. He had a spring in his step and was winking, nodding and pointing at the people with a certain zest. He was, the skit went, zim-zam-zoodlin'. He was, in fact, a zim-zam-zoodlin' sorta guy. For some reason I can't recall, that sort of guy got dubbed Chas Chumley. Pretty sure the name was not in a skit but in our house Chas stuck.
Chas is a man with certain capabilities. He reminds me of the confidence that you can draw from Everyday Drinking – The Distilled Kingsley Amis which came out four years ago. In that anthology of earlier essays, Amis gave household hints on how to save money when entertaining guest by controlling what was in the liquor cabinet and the punch bowl. Given the news in The New York Times about how certain brewers are working to increase the price of your good beer, I wondered what would happen if the combined the confidence of Chas, the wizardy of Amis and applied it to the cause of good beer at an affordable reasonable price. Here is what I came up with for starters:
⇒ Start with a quality base beer. Last night, I opened an imperial stout that cost $4.95 for 500 ml. It was excellent and part of its excellent was the lack of those added flavours inserted into the swankier imperial stouts the cool kids buy. You may find one to your liking for an even more modest price.
⇒ Learn how to cork a champagne style 750 ml bottle. Get a home corker like this. Go in on it with friends and the costs per bottle plummet.
⇒ Think of the added flavours found in large format beers pushing the $30 range as notes that can be added in the form of home brewed teas or syrups. Need an earthy note? Add a quarter teaspoon of water that has had your best compost soaking in it. Need a rustic dark chocolate thing in there? Buy 50 cents of chocolate malt, soak in some of the base beer for a day in the fridge and draw off a touch as needed.
⇒ Control the alcohol content. Depending on the strength of your base beer, a eyedropper or turkey baster worth of neutral alcohol carefully measured and added with care will help you reach your target. But get creative. Need that popular bourbon note, too? Add a drop of Maker's Mark. Need a sour twang? Add a sixteenth of a bottle of Orval for mere pennies. Remember: a little goes a long way and saves you money.
⇒ Finally, rely on the power of aging. Blending your own deluxe imperial stouts at home may leave them with rough edges that time can heal. Burying the bottles in a back corner of the basement or even the garden will add that mellowness that is a mark of a fine bottle with a double digit price.
This should work. Years ago, Joe the Thirsty Pilgrim and I discussed the possibility of home lambic and gueze blending given the phenomenal news that one can actually buy bulk Girardin lambic by the ten litre jug for peanuts. The same principle applies to, say, those double imperial stouts with added cheddar, the new Cheerio infused DIPAs or any of the other fancy and expensive strong beers with flavours added showing up on your beer store shelf. Who knows? Maybe in your jurisdiction, this sort of blending could be legal for your favorite bar, too. House blend swank deluxe. Consider the possibilities. Share your household hints for better entertaining in the new style. Chas is listening. Chas cares.