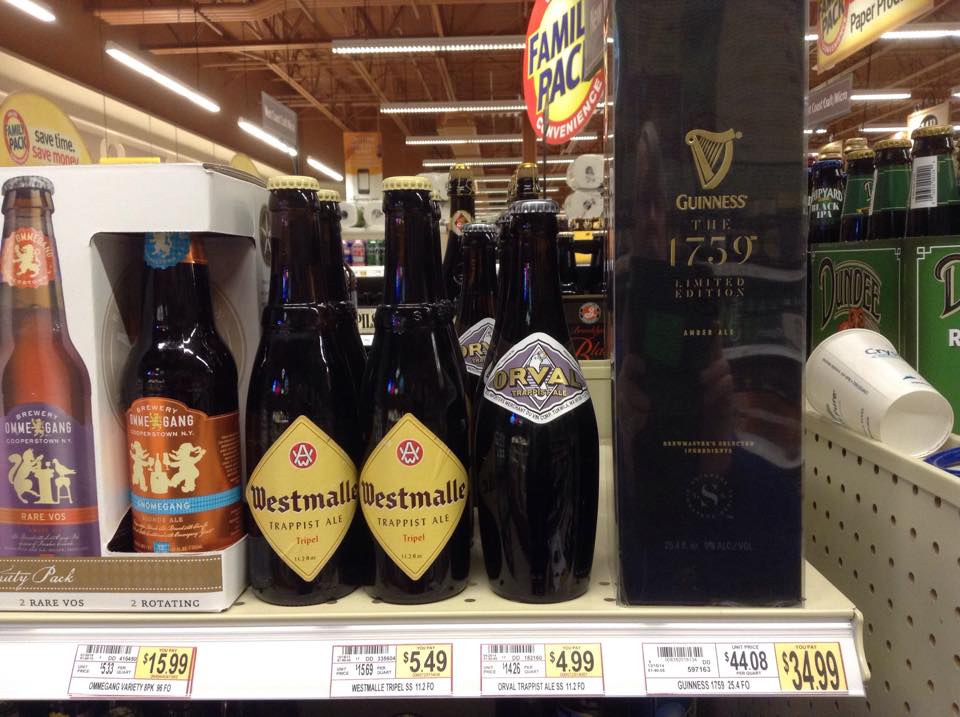 I had not expected to make myself into a book fair carny but forty-five quiet minutes into the four hour book booth manning at last weekend's NY State Brewers Association Festival I looked at Craig and said something to the effect of "we better think of something quick or we are going to hate each other around three hours from now." It's not that the fest wasn't swell so much as it was a beer fest, not a book fest. So… I stood up and began to shout "GETCHA BEER BOOKS… GETCHA BEER BOOK HERE!!!" until I was quite hoarse. Sales picked up rapidly. And they continued to pick up as folk drank more beer. So, two tips for the beer book selling public for the price of this one post: (i) act like an idiot and (ii) act like an idiot in front of folks getting drunk. Which leads me to a few other thoughts:
=> "To grangerize: to illustrate with material taken from other published sources, such as by clipping them out for one's own use." Isn't this what beer blogging really is?
=> Thirty-four dollars and ninety-nine cents!?!? I am sure some young aspiring consulting craft beer mixed revenue dreamer has a grab bag of cliches by which such things are justified but… thirty-four dollars and ninety-nine cents!?!? Seen at the Cicero, NY Wegman's grocery store.
=> Chad was more sensible. He had some beer, too. I just shouted a lot.
=> I consider the fear of sweetness and the denigration of crystal malt to be hallmarksof this era which shall be mocked in the new future after the paradigm collapses. But I can say that about a lot of things.
=> I have no idea about how many pubs or taverns represents a crawl but some people have very fixed ideas. Having done one, as one must, by taxi in Toronto in the last year I would accept a walking four-stop crawl in two small neighbouring villages myself.
=> Words that beer bloggers might have recently chosen not to use: intended, unravelling, instantly.
=> My answer? Use the machines – whether you own them or not? You're a "brewery" while the others can use "brewing" or "beer company" or something else.
There. Monday notes. It's thawing out there. We are a long way from warm but the dripping roof has created the driveway trickle which leads to the gurgling roadside drain.