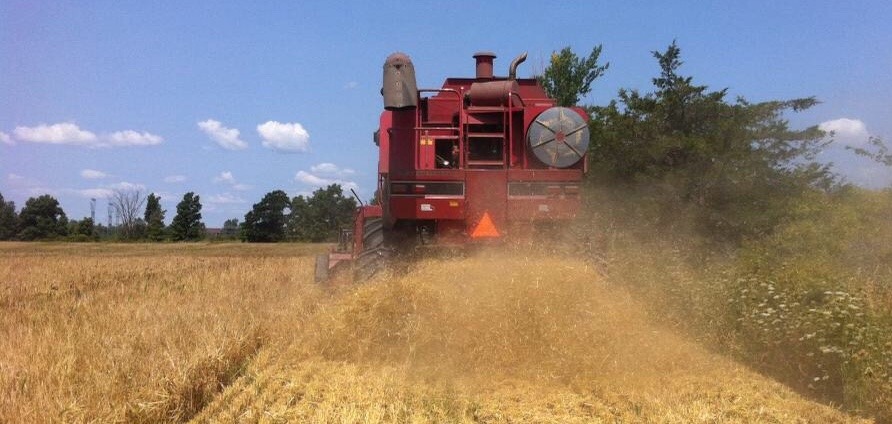 This is odd. A rare case, indeed. A press release that you are really interested in for what is actually set out in the press release:
Bath, ON – You're invited to raise a glass with MacKinnon Brothers Brewing Company on Monday, November 7th. Get the first taste and celebrate the release of our brand new 2016 Harvest Ale: the first beer made using 100% of ingredients grown on our own family farm. This landmark beer uses Newport and Vojvodina hops, which are grown on trellises in the corner of our brewery pasture, as well as AC Metcalfe barley grown in a field on the west side of the farm. All of the malt for the brew was malted in Belleville by our friends at Barn Owl Malt. As a family farm for 8 generations, brewing a 100% farm-sourced beer has been on our minds since the inception of the brewery. The beer itself is a malt-centric variant on the German Marzen style, using our
favourite ale yeast. At 5.0% ABV and 18 IBU it showcases the unique characteristics of our farm grown barley. Beyond that, it's instilled with a backbone of hundreds of years of resilience and ingenuity. Need we say more?
It's two years now since I first began running into the MacKinnon Brothers' beers around the area. I dreamed of the idea of the heritage grain farmer brewers brewing a beer with their own malt, hops and water… and maybe a few local yeast cells in their. Seems like the are ready to raise the standard for "terroir" as a word with actual meaning in the craft brewing world.
Very cool. Too bad it's being released while I am shackled to my desk, pinched by the tight black shoes of regret. You could go. Monday, 7 November at 1915 County Rd 22, Bath, Ontario. You could.