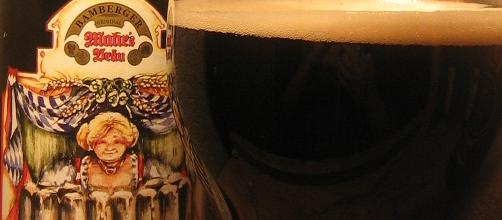 It was time to clear out a few obscure brews that have been hogging stash shelf space and I grabbed nothing but the Germans. I thought it was going to turn out to be about sharp hops of one sort or another, the sort of thing I ran into over two years ago. I was absolutely stunned when top after top was popped to expose another soft deep dark brown earthy complex beer of one sort or another. These beers were not particularly to a style or a region that I know of. I bought them at different times and different places without a plan and really without really looking. But it didn't strike me as a fluke.
I've had simple German dunkels before and while I liked them I was not blown away. Too little a step up from black lagers. I was looking for more oomph. But I've had hints that the sorts of beers were within reach, liken when I had a Korbinian from Weihenstephaner. But this week was proof – everyone one a keeper. Here is, to quote Joe, my "vaguely pornographic list of bottles opened":
I had no idea. Easy drinking yet complex yet comforting beers. These are the sorts of beers you imagine good English milds and browns would turn out to be but those are really are lighter, more guzzlable. These beers are slower, reminding me of the Scots malty beers I got to try on the old tartaned family trips – though different again. Why aren't these sorts of beers being made in North America? And if they are… where can I find them?