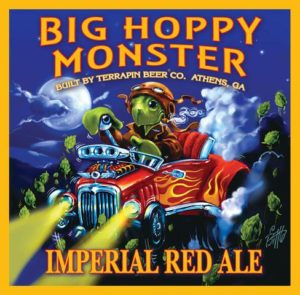 Much is being made of a legal claim being brought against Rock Art, a small Vermont brewer, who makes "Vermonster" beer by a premium soda pop maker whose brands include "Monster" energy pop for confusing the brand – especially since the claim is being made in the name of the soda company's plans to enter into the beer market. But not so much is being made on this point noted by one Green Mountain State publication:
Rock Art isn't the only Vermonster out there. Ben & Jerry's has long used the name for a massive tub of ice cream available at its shops. A spokeswoman for the company said she was not aware of any trademark issues with the name. "Vermonster" is also the name of a series of truck rallies in Bradford. Brooklyn Brewing Co. makes a barley wine called "Monster Ale." A representative to the company declined to discuss whether Hansen had challenged its use of the name.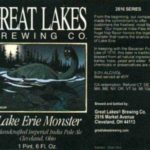 OK, that is a few points but you see my point, right. Good old Brooklyn Beer has had a beer called "Monster" on the shelf for quite a number of years. I have one in my stash right now. Simmering in its own wickedness, no doubt. There are others, too. Will they all get sued? The Bee-to-the-Ay lists 34 monstrous craft beers on the market already. What if all craft brewers shared in the idea and put out their own Monster and "-onster" branded beers, too?
We are only at the stage of the legal letter sent, we are told, by the specialist intellectual property law firm Knobb, Martens, Olsen & Bear. Which is good. There is still time to think of the big picture. It may well be that the negative reaction to the note may well lead the Hansen Beverage Company to reconsider their strategy. They look like they want to get along and have a happy name in the marketplace. Who doesn't? Hard to overcome bad press.