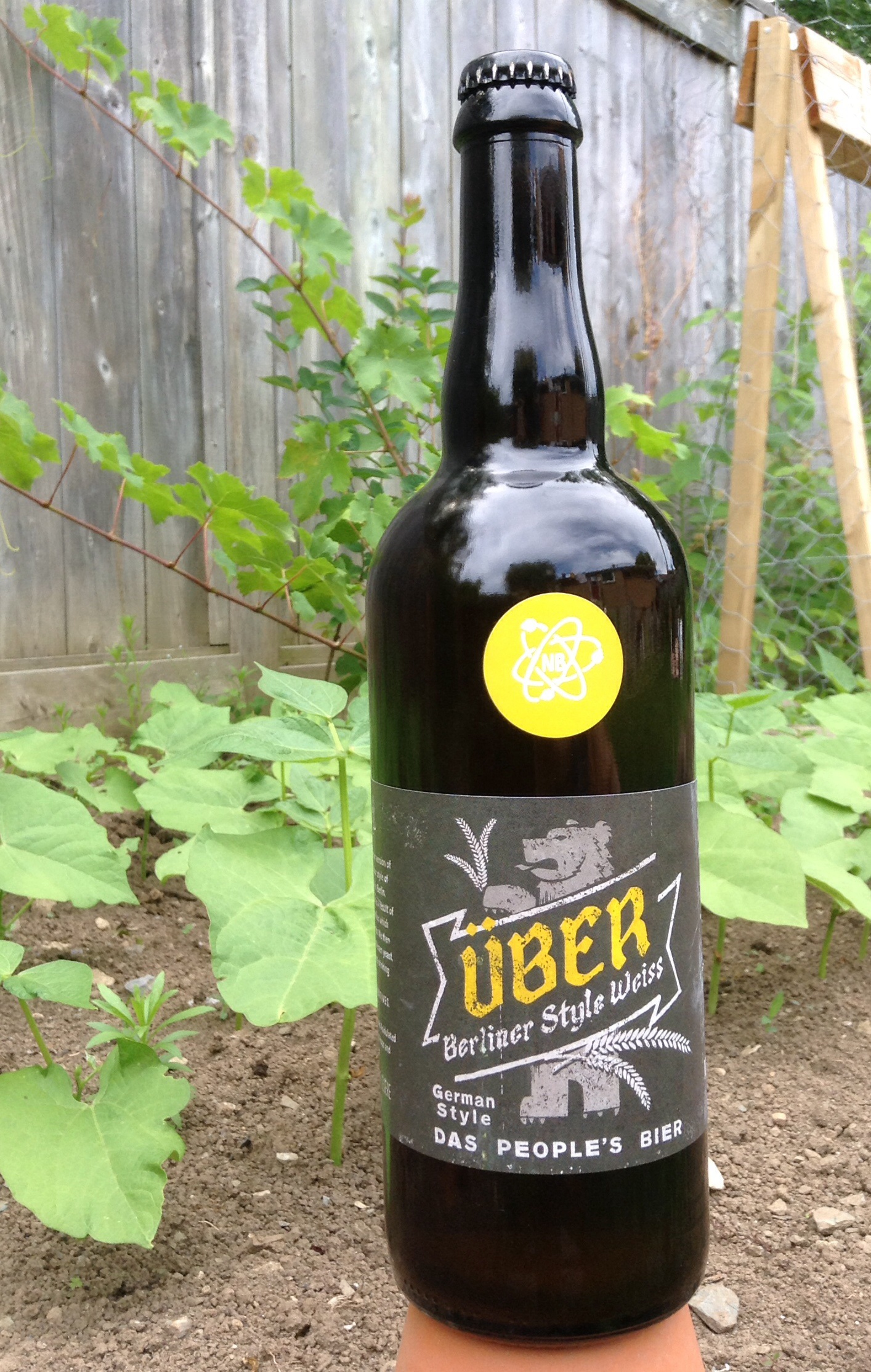 What a minefield this beer presents me. Not only do I know and like the brewer but his mother lives nearby and his auntie works where I do. How could I possible give an opinion unbouyed by positive thoughts? Then again, it's not like I am all Jim–junkety or anything. No need to stop using the bathroom mirror. Then, besides that, there is the question of what others might think of me – which can be odd and disconcerting – not to mention likely wrong. How dare I try something not conservative? But more importantly, what does it mean about this style? What does this beer in this place and time mean?
You will recall the the best expression of what style is was Jackson's first go at it, before he went bad Aristotelian creating the mess we live with today. Originally, a style of beer was stylized after an example, a great beer. I think it is fair to say that practically speaking that example is the Weihenstephen Berliner Weiss I wrote about for Session 19 – if for no other reason that for a long while this was the only example you were going to lay your hands on in North America. That is until micro went craft. So, is this homage or dommage to the style? Should I care?
The beer pours an effervescent clear light gold. No head at all. On the snort, you get apple cider and cow poo of the nicest kind. In the mouth, a light and lightly astringent texture holds flavours of apple, meadow grass, minerals like a good Mosel, fresh lemon juice, a little cream of wheat like a good gueuze and a little little something vegetative like fresh cabbage or cauliflower. A really lovely sipper and at 3.8% a beer you can sip for a good long time.
What a relief! No ethical qualms!! Priced at $7.95 for 750ml, this is about twice as much as the brewers hefty IPA Headstock, one of the best values in beer in Canada. The BAers give it lots of positivitay… which is good.