What day is it? The meds are making for a blur. Without getting overly graphic, the other day there were four hands within inches of my nose and two of them were working a thread and needle. Gums were tightened. Rearranged. Anyway, it's not been a time for gulping buckets of ales and lagers but it has been a great time to wallow in both mild misery and brewing related social media with a slight sense that things are either not right or, you know, the meds… so…
First off, given Vlad's news in the lead up to the Russian performance art event mimicking an election that he now controls a nuclear powered cruise missile as well as a submarine bomb that now hover and skulk amongst us all ready to strike if we… what… say bad things about him… well, in light of that the news about Russian barley seems a little less important. But, it is interesting to read how Russia has become a key bulk exporter of our favorite grain. I don't expect this to directly change much – but indirectly, the overall market might get shifted in a way that benefits the Western beer buying public due to new malt quality barley flooding the market.
While we Canadians are (i) subject to the Crown-in-Canada and (ii) members of the Commonwealth, I can't imagine setting the opening hours according to somebody's wedding. Do my UK readers care?
Lew blogged.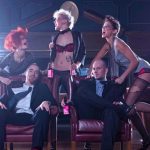 Next, if you click on the thumbnail to the right, you will see a promotional photo for BrewDog* from, I am told via Stringers on Twitter, the year 2014. Yet neither of the Google Image searches for "BrewDog sexism" and "BrewDog feminism" are otherwise particularly productive. So… keep all that in mind as you read on about their great new PunkNotWorthy class PR stunt (coming just days on the heels of their million beer giveaway PR stunt) and then their still a teensie-weensie bit odd apologetic confessional. Why mention the "talented team of women at BrewDog" as you ask to be excused for an admittedly botched stunt? Being newbies to taking an actual stance on an actual thing exterior to their imperial corporate existence, it seems they also borrowed this from (or at least failed to heed the failings of) the sexist / not sexist stratagem behind last week's gaff by Stone. The best that can be said now might be that it is bad if superficial marketeering. The best we can hope upon reflection is that it was an entirely miscalculated act of sincerity by a corporation that is fairly immune to simple sincerity. Further comment: Mhairi McFarlane, Craft Queer, and many more. And M. Noix Aux Bières made an interesting observation:
There's something badly wrong with the beer media when a company messing up its marketing gets more coverage than their announcement, in the same week, that they messed up one of their recipes.
Is that all there is? Big bulk craft. Getting it fairly wrong. Again? Leaning on the PR. Again. Because that's what big bulk craft does. Does anyone care about these globalists anymore? It's great route to medium term millions but the long term often see weirdnesses arise. The yeasty yogurt non-movement of 2016, for example. If you need any further proof of that reality, look at the news released on Tuesday that Sierra Nevada is changing direction, dropping innovation, getting back to lean on its flagship SNPA and hiring a PR firm to flog it.  Subtext: branch plant expansion hasn't panned out, sales have dropped, panic setting in, "let's not let SNPA turn out like Sam Adams" muttered around the executive committee room during breaks even as they set out on that same path.
There is another way. A more thoughtful path. This interview of Francis Lam, host of NPR's The Splendid Table contained this interesting tidbit about the relationship between good drink and food:
There are people who have a beautiful wine with every meal, but for a lot of people that act signifies something special. You have to eat, but you don't have to drink, so the idea of having something at the table that is there, almost purely for pleasure, is meaningful. I think for a lot of people that signifies that we're here to actually enjoy, rather than just feed.
This is an aspect of the beer and food pairing discussion does not focus on, giving all the attention as it does to restaurant settings. Simply gathering and enjoying. How rad. It is even more interesting when considered along with this column from the ever excellent Eric Asimov of The New York Times in which he discusses how austere herbal old school value Bordeaux go so well with food even if not separate sipping. It would be interesting to see unloved or less understood beers highlighted alongside foods served at home that bring out their better natures… but that would require craft beer and pop beer writers to admit (i) value matters and (ii) some prominent beers are, you know, sorta duds.  But you are not a slave to either trade associations or the other voices who would control you, are you. Have some pals over, treat them swell and see what works over dinner. After all, this is only beer we are talking about.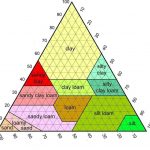 Infogramtastic news! This important NEIPA tasting graphic passed by my eye this week. Click for a larger size for the full details. This decade's wide leg jeans.
Celebrity newbie brewer or local newbie brewer?
And finally, Pete added a strong contribution to the discussion about pay-to-play in beer writing** as sort of a wrapper around a disclosure statement about a drinky junket to Catalonia:
I'm going because I've been keen to check out the explosion in Spanish craft beer for several years now and think there will be some genuinely interesting stories, but haven't been able to afford to do it under my own steam. Will my reporting of the trip be influenced by the fact that I'm being given hospitality? I don't believe so (beyond the fact that I'm actually there, of course.) But any story I write about it will carry a disclaimer explaining that it's been paid for by someone else, so the reader can make up their own mind.
While we have never met,*** Pete and I have gotten along as web-pals for well over a decade but don't really see eye to eye on this in each instance… but we see the same questions the situation raises so it was good to read his comment "I was wondering what your reaction would be!" For me there are two things: self-certification and subject matter control.
As I have said before, it is not up to the writer to suggest that they are the self-certifying measure of any reliability. Only the reader can judge the result. But as long as there is disclosing, the judgement is informed. When I hear of folk presenting as beer experts or, worse, journalists quietly running review-for-pay schemes or side-gigs as law firm holiday tap takeover party as partnering hosts but not openly disclosing, I tend to place their other work in, umm, context. I am entirely sympathetic to the need to make money in a minor niche like good beer but one person simply can't be all things. Promote and influence or research and write. The key word being "or" of course.
The bigger problem is one Pete might be implying in passing: "…beyond the fact that I'm actually there, of course…" It's not, in fact, that he is there. It's that he is not somewhere else. Where no one else is. Where no trade or tourist association pays the bills for travel and hotel. Where the beer isn't free. I put it this way:
I need to better unpack your thoughts. You sit near a line. Main general quib? Lost stories of the unjunketed topics. Explorations. The work of @larsga is best example. Deep down, though, perhaps I never admired you more than when you were mid-Atlantic alone on a container ship!
Lars Marius Garshol, without a doubt, has done more to exemplify what researching in the service of understanding beer and brewing should be than anyone else in this decade. He has spent what seems to be every spare moment and every dime on seeking out the rural, secret brewing patterns lurking in the countryside of the northern third of Europe from Norway to Russia. These sorts of creative efforts and the resulting independent focus is what leads to innovative, interesting and reliable writing.  He sets a very high standard for not only me, the playboy amateur armchair historian, but even places more driven and diligent traveling researchers like Robin and Jordan, Boak and Bailey, Ron and (yes, of course) Pete**** in rich context. But it is a shared context. Pete makes that very clear, sets out the whole picture and places himself in that picture at his own angle of repose. We all do that. It's just that some do it better and more openly than others while a few don't at all. It shows.
There. Another week in the books. Please also check out Saturday's take on the news from BB2 as well as Monday's musings from Stan. I look forward to their corrections and dismissals and outright rejections of some or all of what sits above. It's no doubt what's needed.
*Disclaimer: I got boxes of BrewDog samples a decade ago. And I think I may have bought one small can of their beer coming up on five years ago on this trip.
**Disclaimer: I got boxes of BrewDog samples a decade ago. And I think I may have bought one small can of their beer coming up on five years ago on this trip.
***Because I hardly ever go anywhere…
****In fact, if I had the money, I would fund them all to chase after narrow and likely hopeless projects knowing they would come up with some of the best finding and writings as a result.