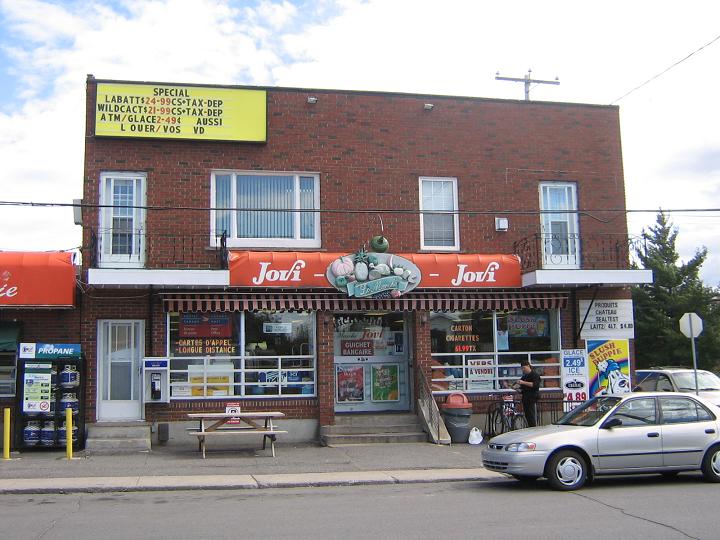 A run to Ottawa to see the Billy Bragg show on Saturday meant the opportunity to do a Sunday morning run to one of the better shops in Western Quebec for craft beer, Marché Jovi in Gatineau, Quebec. The shop is handy for anyone near Ottawa's Island Park Drive and the bridge to the other side and sits near the gate of Gatineau Park.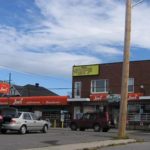 Inside you are met with one of the tidiest depanneurs I have ever come across. I asked if I was able to take some pictures and, one bien sur later, was being escorted around the place by a very friendly guy in a dapper white grocer's jacket. He was proud to show of the selection, let me know that there was new stock coming in and took particular pride in noting the selection of glassware – quite the thing for what you would think was a corner store – and the fact that the regular customers were quite knowledgable in their correct use. I also picked up a copy of the autumn issue of Le Sous-Verre: L'actuality de la biere!, a free craft beer newspaper out of Montreal…a review of which Google has butchered in translation here.
As Blork noted almost two years ago now, buying beer in Quebec is similar to much of the States. You can get your beer and your corn flakes and your milk all in one stop. Usually this means one large stack of macro brew – as it does most place in the states – but where the owners have imagination and the knowledge, you can create a small oasis like you find at the Galeville Grocery near Syracuse or in pretty much any place in Portland Maine. Usually it also means a walk in cooler.
Most of the stock was Quebec products including macrobrews (inlcuding Labatt Porter) but also many craft beer from breweries like Unibroue, Saint-Arnould, Les Brasseurs RJ, Ferme-Brasserie Schoune. Blork has already reviewed the white beer made by each of the last three. I picked up mixes sixes from Saint-Arnould and Schoune for ten bucks each as well as a couple of large format imports from Saint Sylvestre of France (on special for $5.79) as well as a 330 ml Floreffe dubble from Belgium. Interesting to note that Blonde d'Achouffe is being brewed by license by Les Brasseurs RJ and was included in their six pack.
I would definitely go again, especially with the indication that there were going to be additions to the stock on a regular basis. Clean and helpful with a good selection and good price. What ele could you want from a corner store?