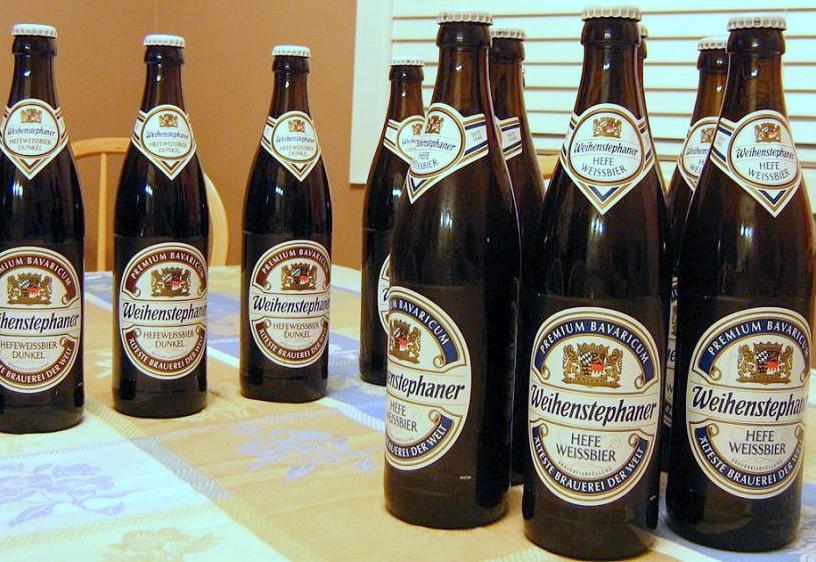 It does no good to write about beer and be alone. One has to cultivate a group, at least, who will share the wonderment when the good stuff is at hand. So it was then when the twelve from Weihenstephaner were delivered from Sean of the brewery's the new Ontario importers, Beer Barons, there had to be a gathering to give it justice now six months before it is due to hit the LCBO shelves.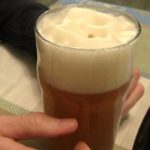 Knut visited Weihenstephan's home town of Freising for us two years ago. This oldest brewery on the planet by its own reckoning is the maker of a range of Bavarian beers including the hefeweissbier and hefeweissbier dunkel that we shared. I think I had been unclear on the latter beer as I expected a wheat double bock or weizenbock but this was a lighter take on a brown wheat ale – and a very interesting one.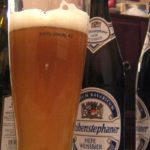 The first to be opened, though, was the hefeweisse and when it was opened all we could smell was banana cream pie. In the glass it pours a cloudy effervescent orangish amber under a think rocky orange tinged head. In the mouth there is cream of wheat, banana with a rather subdued clove and nutmeg presence. The yeast is whole milk rich and the finish is slightly black tea astringent. All in all, very rich bodied and soft water moreish.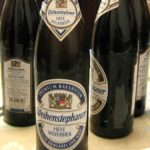 The dunkel sits at an interesting middle point comparable to a balance between Schneider Weisse and its sibling Aventinus but really something different again. More brownish-grey turkey gravy in colour, the beer is virtually identical in strength with the weisse but a little less pungent of banana, clove and nutmeg. In exchange there is graininess and nut, like a good English southern brown ale with slight notes of plum and baseball glove leather.
Both rich gorgeous takes on weisse ales, the dunkel was deemed superior if only because it was so singular without being extreme. BAer reviews here.