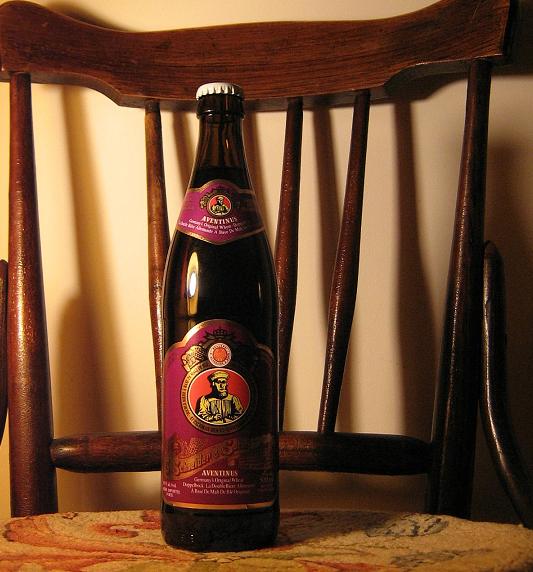 The classic wheat double bock or weizenbock from Munich – and not a dunkel weizen! The high test version of Schneider Weisse. The brewery's bottling hall was on Aventine Street according to Michael Jackson's Great Beer Guide.
This beer has all the moreishness supreme of the mere weisse but with even more zow-ka-pow and zam! It pours that funny grey tinged brown that reminds me of gravy with a tan head. In the mouth it is a cacophony of spices and creamy malts and yeasts: nutmeg, all spice, clove plus caramel from brown malts, raisin from crystal malt and a good bread crustiness from pale malts. There is a cutting hop as well that is below much of these flavours as well as a bright acidity that may have a lime tone. The water feels soft but there is so much going on it is a little hard to tell. In the cream yeast, banana and soft apple like Golden Delicious.
One of my favorite beers.