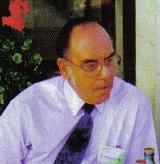 Terry Foster is one of my favorite beer writers and the most interesting thing about him as a beer writer these days is he does not have a website. I don't know how you can exist without a website these days. How else will all the Google bots be able to share your daily musings. Google bots…bots…Google…[Ed.: Giving author a good shake] Oh, right…there is no money and no audience in a website and others are doing it already so why bother. Good point.
I encountered Terry Foster as a home brewer. He is the author titles #1 and #5 in the Classic Beer Style Series published by the Association of Brewers, a US company promoting the homebrew industry. Pale Ale is the first in the series and Poer the fifth. These books are now over a decade old but recently I noticed that Foster has been writing articles for Brew Your Own magazine regularly as well. These sorts of writings as well as my years of one hundred gallons of output have convinced me that the appreaciation of beer is uniquely advanced by learning about and undertaking its production.
A number of the early homebrewing authors started me on that path and it would be my suggestion that Terry Foster is a continuation of that line of thinkers and writers about beer. In April 1963, month of my birth, the British Government ended the taxation of homebrewing under the Inland Revenue Act of 1880 which required records to be kept and a one ound license to be paid. As W.H.T. Tayleur states in his text Home Brewing & Wine-Making (Penguin, 1973) at page 15:
This legislation reminaed in force for eighty-three years, but although at first many thousands of private brewing licences were taken out the number of home brewers steadily declined over the years until by the middle of this century, and after shortages of the necessary ingredients caused by two world wars, hardly any of the few that were left bothered to take out licences.
By removing the need to license, the government created an industry and changed brewing, to my mind, for two reasons. First, self-trained home brewers became self-trained micro-brewers as the opportunities to make money with the skill became apparent. Second, consumers gained access to well-made home brews which were much cheaper and much tastier than the standardized industrial kegged beer the 1960s were foisting upon people. Without men like the 1960s authors C.J.J. Berry and Ken Shales as well as David Line in the 1970s, all writing primarily through Amateur Winemaker Publications, many a brew-pub or craft brewery on both sides of the atlantic would simply not exist.

C.J.J. Berry, Ken Shales and David Line
Foster is perhaps the last of this tradition of British home brewing writers – and not just because his slicked back hair, styled in common cause with them. His two books, Pale Ale and Porter each provide a history of the style, a description of the elements, a guide to making them and a discussion of the commercial examples. Like those earlier authors he provides the context of the style and also deconstructs the mystery of how the brews can be made. Context and technique are two things modern industrial commercial brewers would like to shield from their customers – they more they were to know about what is out there and what it costs, the less likely the concept of brand loyalty might hold the customer.
Foster's recent articles in Brew Your Own magazine continue this tradition. I have copies of the following articles:
"Pale Ale", BYO September 2003, page 30.
"Old Ales", BYO, September 2004, page 27.
"Anchors Away – A History of Malt Extract: Part 1", BYO October 2004, page 30.
"Let's Get Rid of the Water – A History of Malt Extract: Part 2", BYO, November 2004, page 34.
As is the mandate of the magazine, Foster provides context and technique, showing how historical styles can be recreated with confidence. For example, in the third article he discusses how the British Navy invented malt extract in an effort to provide beer to sailors as a necessary food while in the fourth he describes how later extracts were used to avoid the stupidities of prohibition.
Foster's style is attractive in that he is a plain speaker. In a world of where reputation and brand is all important, he can write of Yuengling's Pottsville Porter:
…this is in some sense a classic porter, although it is bottom-fermented. Unfortunately, although it has many adherents, I am not one of them as I find it a little disappointing.
Not only is he not looking for the next PR opportunity when he writes, he is a bit folksy while also well researched. He is a trained chemist and has been a professional brewer for over 40 years, according to his BYO bio. He is interested and as a result interesting.