I had great concerns about this beer given my whole Cantillon thing and my expectation of mouth puckering sourness. How wrong I was. While it is dry and even assertive in its acidity, this is no lemon.
On the nose there is fright fruit with some pear and berry. The beer pours a slightly cloudy deep straw with some lighter highlights. The head is a rich fine white with sheeting lace. In the mouth there is a creamy soft water aspect that frames the biscuity champagne blended with dry apple cider. Grassy notes with pear and even hints of strawberry. The acid is subtle, quite unlike Cantillon: gentle instead of strident. The Lindeman house style is definitely there – a minerally cream of wheat thing.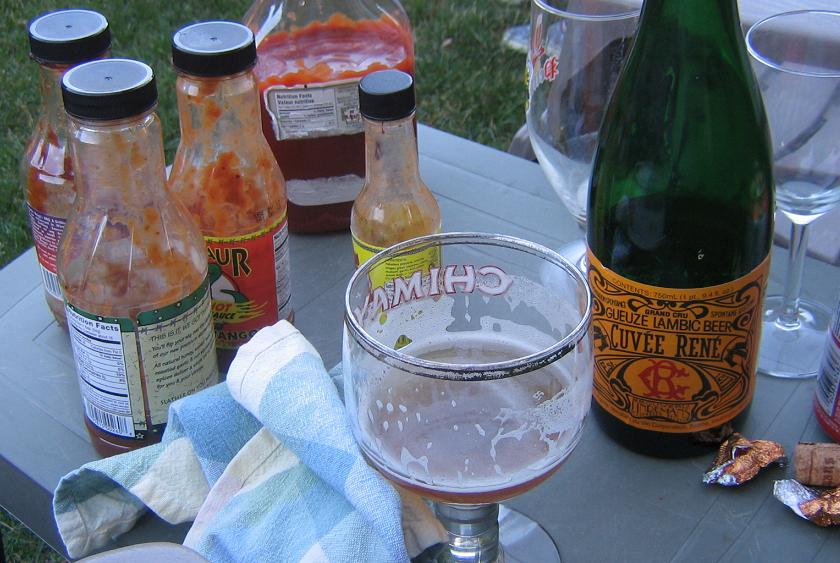 What did I learn? Sour beer can work with food. This would make a good strong counter point to a summer grill, fennel and prosciutto salad, herbed chicken or a lemony haddock bake. Strong but not universal approval from the BAers.